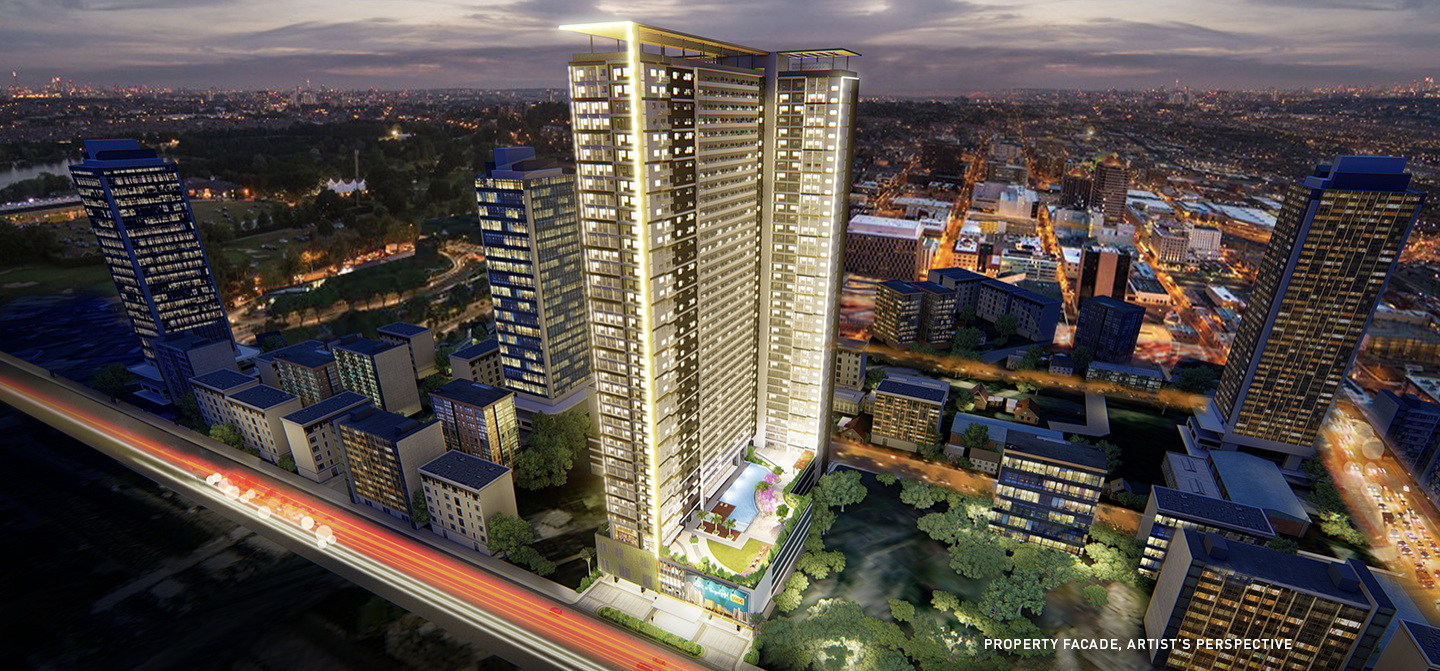 Beyond a stable job, the one thing success-driven singles and newly-wed couples need the most is a home that doesn't just nurture their aspirations but also lets them actualize the dream lifestyle that comes with it.
As the country's leading real-estate developer, SM Development Corporation (SMDC) is recognized for its award-winning developments — each of which is built to foster growth, health, and genuine happiness for all of its residents.
Glam Residences, in particular, aims to do the same and more for goal-oriented young Filipinos seeking a life of vibrance, spectacle, and glamor. With lavish embellishments, a highly-progressive and connected location, and a wide breadth of world-class amenities, Glam Residences is the auspicious choice for the savvy real estate investor.
Unrivaled beauty, inside and out
 If you're a fan of glorious structures, look no further than Glam Residences. This high-rise condominium's exterior was built with a slender minimalist approach in mind, with its playful use of linear patterns and crisp colors.
Contemporary yet timeless, the LED light ribbons, champagne gold hues, slender edges, and angles define the T-shaped tower. It's the kind of grandness that inspires; elegance that empowers those whose dreams are just as lofty.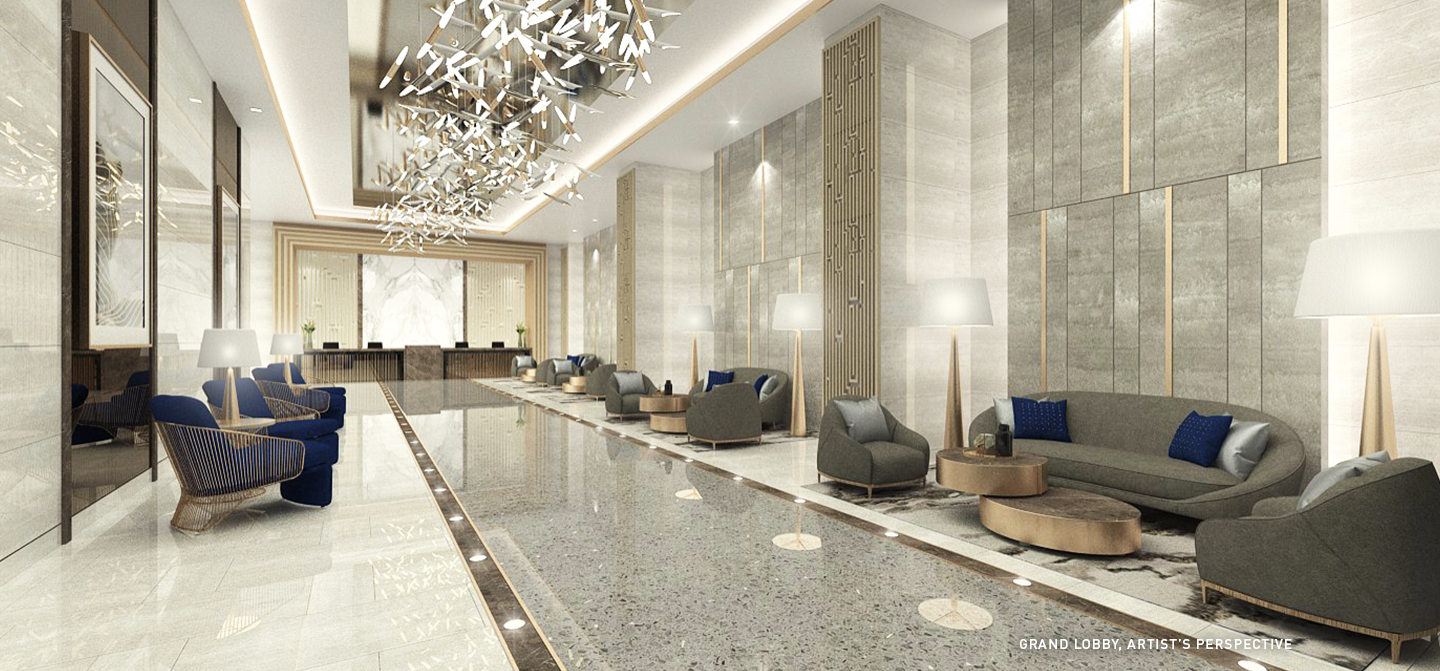 The grand lobby, on the other hand, takes inspiration from the art deco designs which mark the height of Hollywood glamor. Sublime decor, lighting, furnishing, and fixtures make it a breathtaking sight for residents and guests alike.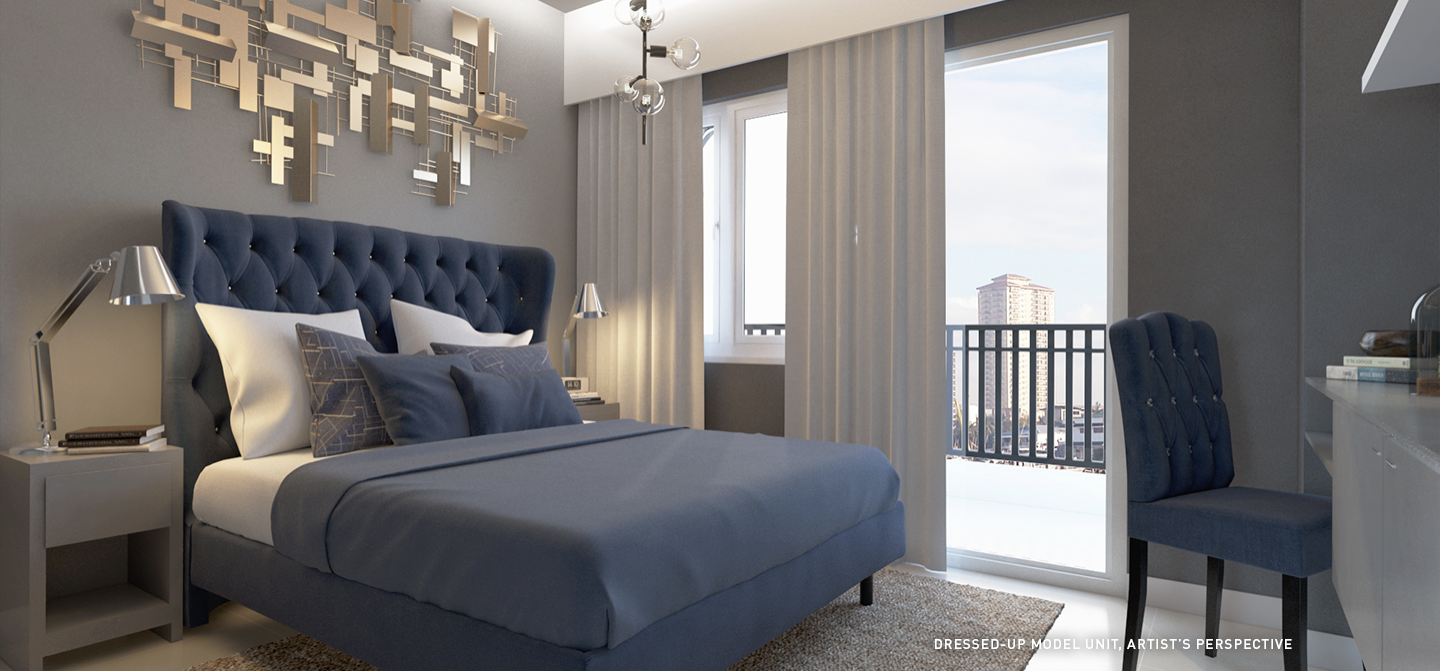 All four unit types of Glam Residences provide spacious living spaces conducive for self-expression. Each unit offers maximum flexibility for you to design and customize.
Sensationally master-planned
Of course, what would a luxuriating home be without tastefully-designed amenities? At Glam Residences, the ultimate lifestyle you deserve is just an elevator ride away.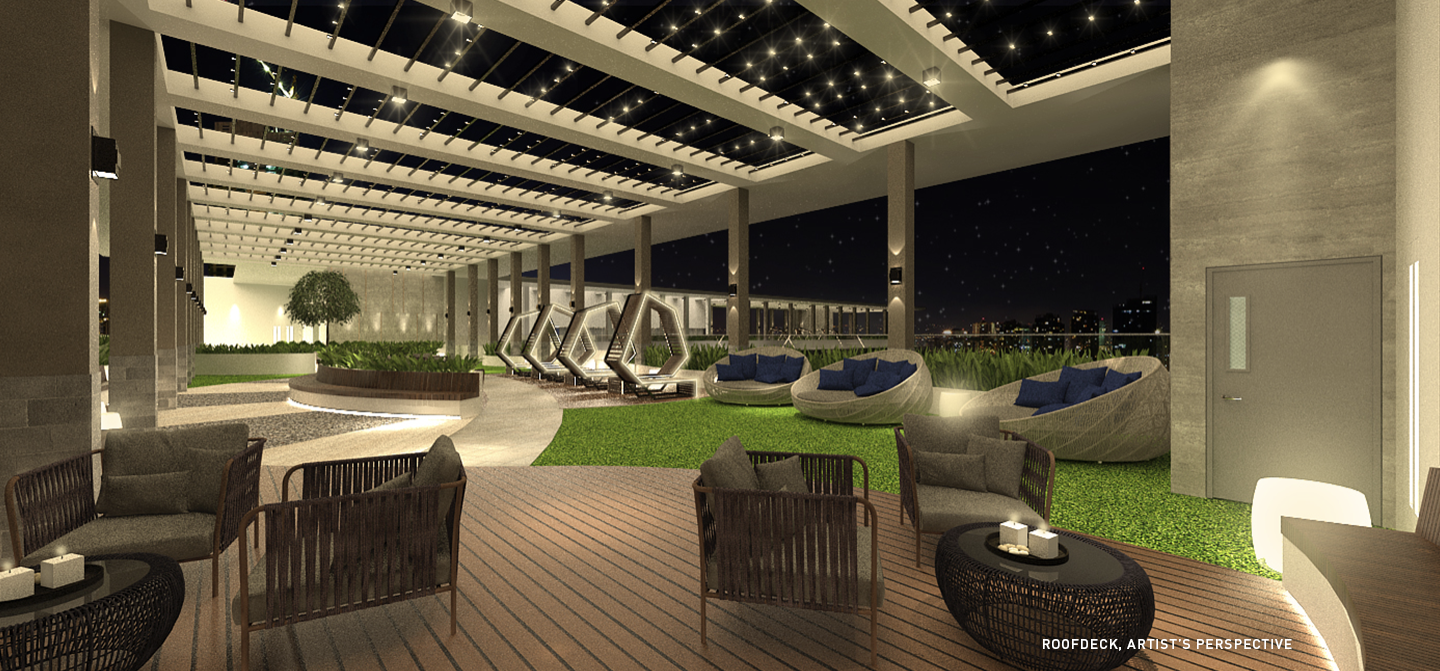 With its rooftop sunset bar, lap pool, jacuzzi, fitness gym, and lounge spaces, Glam Residences never runs out of social avenues that keep you healthy and well-rounded.
To be sensational, however, is to go beyond just functionality. Master-planned communities are not just built with holistic features but are also well-integrated into a strategic location.
True to its plan, Glam has been highly commended as the Best Mid End Condo Development at last year's PropertyGuru Philippines Property Awards. An experience worthy to be witnessed. Even key experts in the industry visualize what Glam Residences offers in modern luxury condominium living.
Situated just around Quezon City's rising central business district, the Triangle Park, Glam Residences nestles itself along the city's most vibrant streets and relevant avenues. Various restaurants, shops, bars, and spas abound the area — all together, making up an eclectic lifestyle. The pièce de résistance, however, is Glam Residences' very own commercial complex called Glam Mall.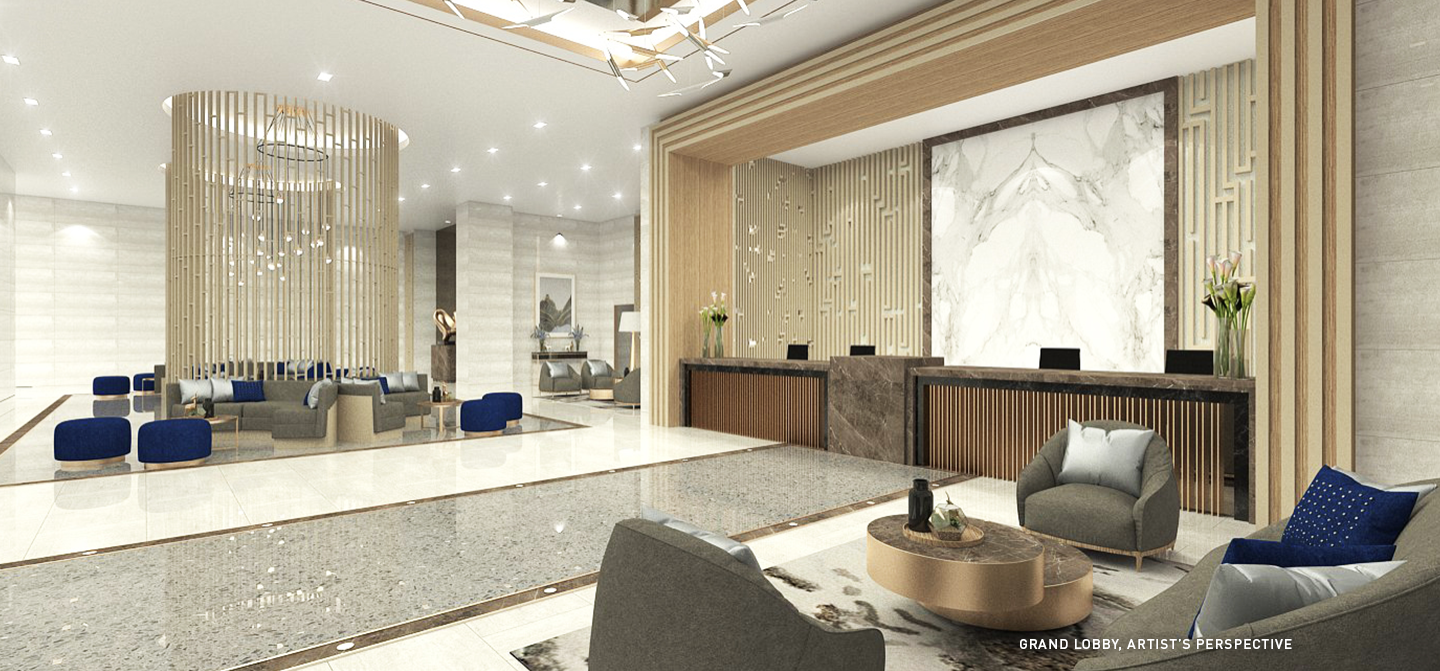 A glamorous ride to maximum investment returns
One of the most 'glam' things about Glam Residences is its investment potential. Great promise is expected in the country's real estate sector this 2022, as countless opportunities come with the reopening of the economy.
According to Rick Santos, Chairman and CEO at Santos Knight Frank Santos, the Philippine property sector is set to see "a much more robust level of activity" especially in the residential sector. This does not come as a surprise since many government projects are on their way to completion — for instance, the MRT Line 7, Mega Manila Subway, and North Triangle Common Station, all of which are minutes away from Glam Residences.
Jones Lang LaSalle (JLL) Philippines, on the other hand, sees the local real estate sector to continue treading a path to recovery, with vacancy rates in residential condominiums seen to have significantly improved, from 6.8% to 5.1%, due to eased quarantine restrictions. Janlo de los Reyes, Head of Research and Consultancy at JLL Philippines, says that "return to office has led to the increase in demand from professionals working in business hubs, who may have reactivated their leases, or are looking for accommodation near their workplace."
Glam Residences' proximity to a multitude of vital thoroughfares and high-value commercial areas, is what makes it well sought-after for those looking to invest in real estate. True to its commitment of taking care of its communities, SMDC has made it easier for investors looking to capitalize on real estate's hot streak by offering easy payment schemes. With professional property management services, as well, care of Greenmist Property Management Corporation, and a worry-free leasing experience provided by SMDC Prime Key Leasing, you are certain that passive income is to come, and that your property value is to grow in time.
It's also SMDC's attention to sustainability that makes it a competitive player in the real estate market. This aligns well with JLL Philippines seeing Environmental, Social, and Governance (ESG) features crucial to success in real estate investment. Nix Garchitorena, JLL Philippines' Energy and Sustainability Services Manager, emphasizes how vital it is to have clear-cut sustainability action plans — something that SMDC has long been known for.
Whether you are looking to realize your dreams of an idyllic lifestyle, or someone looking to put your hard-earned money on an auspicious investment, Glam Residences proves itself to be the only sound choice in the market today. The only thing left to do is to make the move.
To know more about SMDC's Glam Residences, visit https://smdc.com/properties/glam-residences/