As part of its mission of financial inclusion for all Filipinos, GCash, the country's no.1 mobile wallet, is helping address local farmers' limited access to business and financial resources through a first-of-its-kind financial literacy program designed to help them adopt digital financial solutions aimed at improving their livelihood.
Filipino farmers have long been experiencing many challenges to keep the country's agriculture industry alive. Aside from dealing with constant extreme weather conditions, which seriously impact their livelihood, many merchants or middlemen also buy the farmers' fresh produce at measly prices.
To allow farmers to take advantage of digital financial solutions in managing and growing their income, GCash has partnered with Sakahon, an award-winning agritech social enterprise that enables farmers to sell their products directly to consumers.
GCash provided the materials and expertise on financial literacy to the farmers who are part of Sakahon. The initiative also included an introduction to GCash products and services such as Send Money, Pay QR, as well as loans and savings solutions.
This roadshow kicked off in Floridablanca, Pampanga with at least 100 participants. Through the roadshow, farmers and their families learn new ways to save, invest, access insurance, and qualify for loans and credit using the GCash mobile app anytime, anywhere.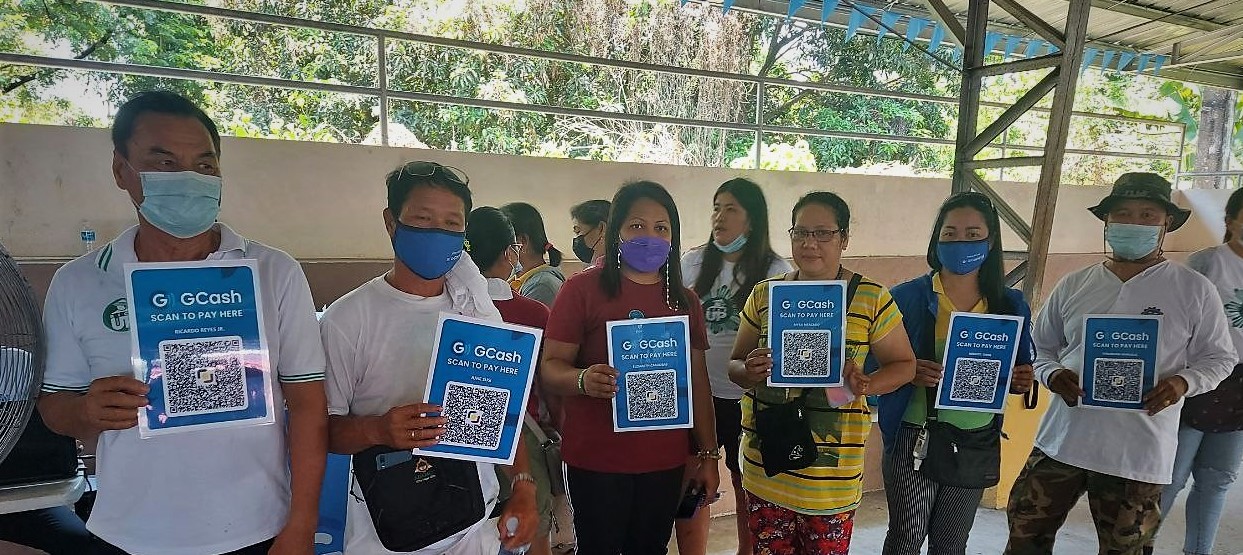 Farmers can save their money and enjoy interest rates of as high as 7.2% per annum through GSave, avail of money-lending options for their business through GLoans, grow their money by investing in a market fund with GInvest, and protect themselves and their families by getting insured through GInsure – all on the GCash app. By the end of the roadshow's first run, at least 80 percent of the attendees downloaded the GCash app.
"We are excited to share this gift to each and every Filipino, as it has proven to help people from all walks of life," shared JR Marfori, GCash Head of Ecosystem Development. "It is of extreme importance to focus on the communities who need it the most. And to improve the lives of each Filipino financially is our purpose through and through."
For farmer Jerald Cabaobas, GCash's financial literacy sessions serve as an opportunity to further grow his business.
"Itong training po na ito ay makakatulong para mas mapadali ang proseso ng pagbabayad at pagbebenta naming mga magsasaka. Marami din po palang mga ibang services na maa-access namin sa GCash na makakatulong sa pagpapalago ng aming mga farms."
GCash has been building digital financial ecosystems in various sectors and communities across the country. Aside from the financial literacy programs, GCash is also activating establishments that locals frequent in and helping onboard GCash Pera Outlet partners in the farming communities to provide easy access to cash-in and cash-out services as well as bills payment solutions.
Elaine Timbol, CEO of Sakahon said, "our partnership with GCash is essential in achieving our vision of equitable prosperity in the countryside through financial literacy and innovation that is inclusive and accessible; the farmers and their families are at the heart of this endeavor."
GCash vows to continue innovating and making the lives of Filipinos better every day through achieving financial inclusion and literacy for local farmers and other sectors.
To know more about GCash, visit https://www.gcash.com/.