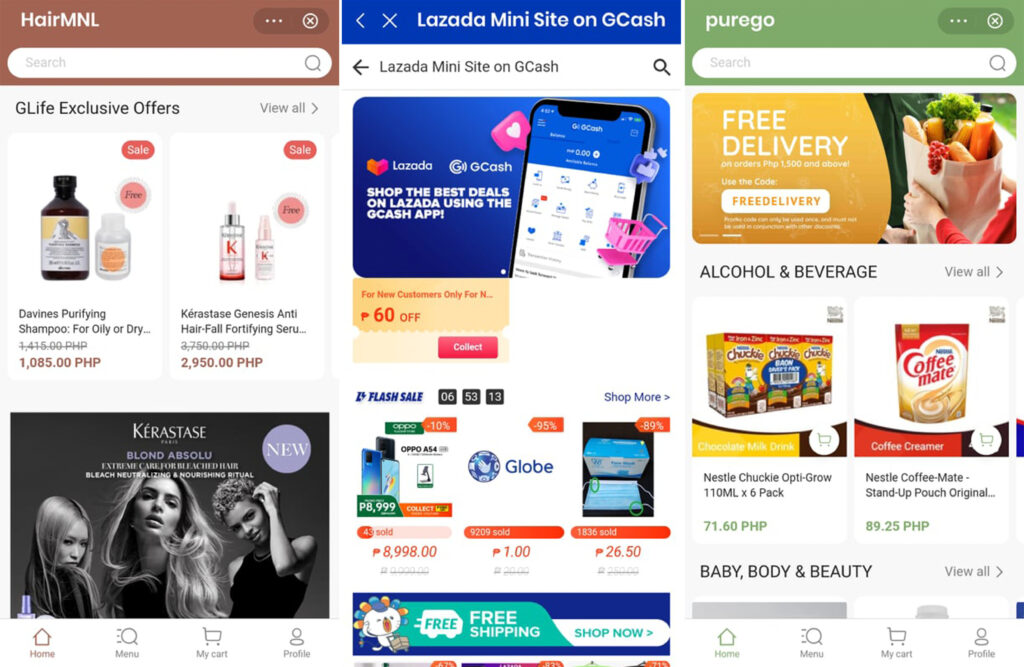 Annyeonghaseyo! Whether it be for their music, fashion, food, or dramas it is to no surprise that we are obsessed with all things Korean Cultured! Think of these items the next time you go on a K-Binge with your friends and family now all available in GLife!
Just log on to your GCash app, then swipe to GLife, a feature on the app that serves as a one-stop-shop for all your favorite brands, essential needs, and everything you K-love.
Match your Korean fashion idol. We've seen our leading ladies and oppas rock the most fashionable trends in all their damas, so of course we can only help but get inspired to redesign our wardrobes. From spiked leather jackets and oversized shirts or bright-colored tops to sneakers and accessories, shop through Lazada's site on your GLife to find the perfect K-Fashion to match your style.
Beautify your skin care and hair routine. Koreans are meticulous about their skin care, even moreso, poreless glass skin is all the rage. Buy all the best skin care products on Lazada and while you're at it, don't forget your hair, too! Change up your hair color, like your fave K-pop musical acts, with products that will help you nourish and maintain those locks with HairMNL on GLife.
Indulge in a Korean feast. And of course, there's no better way to explore a new culture than by eating through it! On GLife, shop at Purego on the app to make your own Korean dishes or buy quick meals like Ramyun, Kimchi Pancakes, Gimbap and many more!
We may not be able to fly there just yet, but we can bring a taste of Korea home with a touch of a button on our GLife, simply download the GCash app for free on Google Play for Android, Apple Store for iPhone and iPad users, or Huawei Gallery.
Funding a GCash account is easy and can be done online or through multiple cash-in kiosks at partner stores like Globe Stores, Ministop, 7-Eleven, Alfamart, and Villarica Pawnshop or supermarkets including Puregold, Robinsons Supermarkets, SM Supermarkets.
To know more, or create a GCash account, visit https://www.gcash.com/.