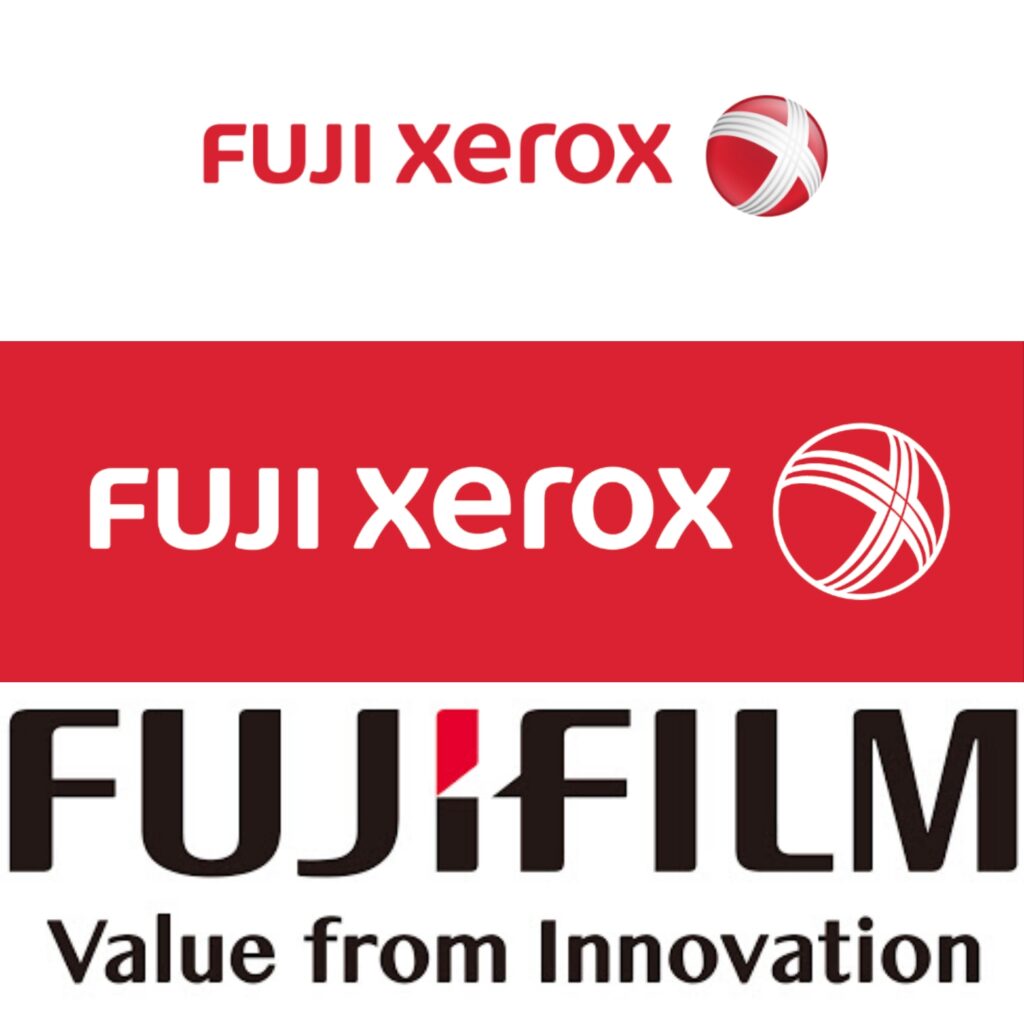 Fuji Xerox announces that its Asia Pacific operations will change to the Fujifilm brand with the changing of Fuji Xerox Co., Ltd. corporate name to FUJIFILM Business Innovation Corp.  on April 2021. This change is brought forth based on the company's decision to end the Technology Agreement with Xerox Corporation on the agreement's expiration date, March 31, 2021. The Technology Agreement provides for technology/brand licenses and sales territories applicable to each company.
Fuji Xerox and Xerox Corporation have a history of benefiting from the shared use of technologies each company independently developed. Fuji Xerox has thrived in the speed and level of product development and have been establishing its own technologies for many years. As such, Fuji Xerox is well positioned to continue developing and manufacturing its original products using its own, unique technologies after the expiration of the Technology Agreement with Xerox Corporation.
Fuji Xerox will also provide services and maintenances including managed print services to customers in full performance of current agreements with them, without regard to the expiration of the Technology Agreement with Xerox Corporation.
With affluent know-how accumulated to date and trust earned from customers, Fuji Xerox aims to foster innovation with the other companies in the Fujifilm Group by accelerating the market introduction of solutions and services that build on technologies related to the cloud, artificial intelligence, and the Internet of Things. Additionally, Fuji Xerox will work swiftly to strengthen its document and adjacent businesses as well as to expand into new business areas, and to bring about business innovations by supporting the use and sharing of knowledge that will enable office workers to further increase their productivity and efficiency.
Likewise, on April 1, 2021, the sales departments in Japan and all 31 domestic sales subsidiaries plus Fuji Xerox InterField will integrate as one to establish a new company, FUJIFILM Business Innovation Japan Corp.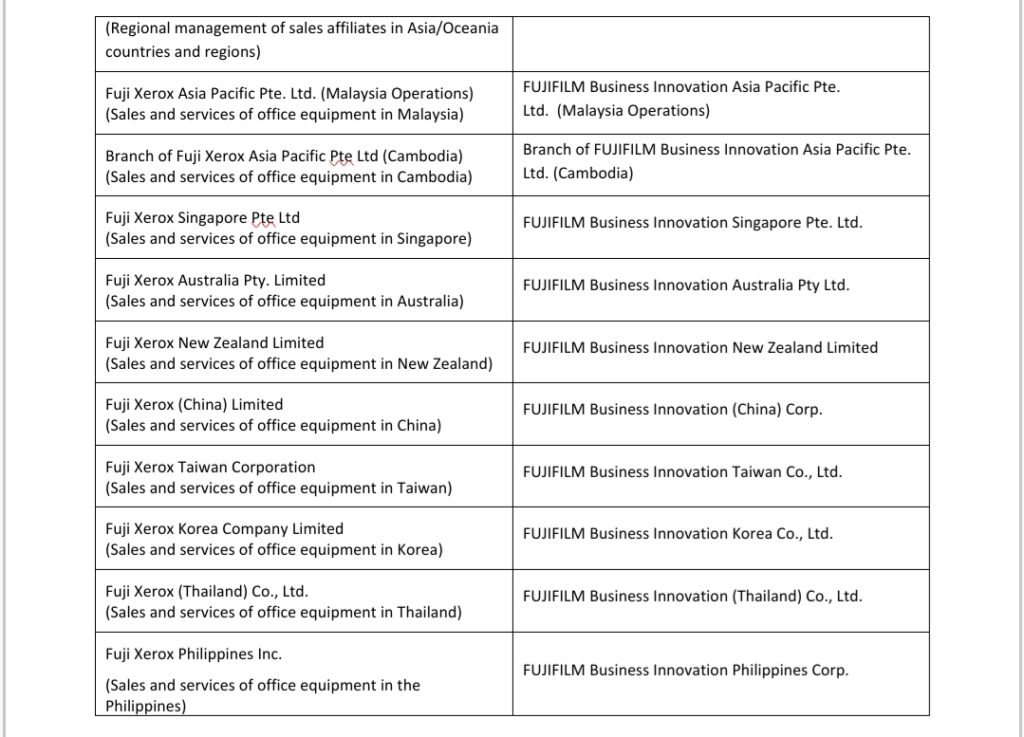 The new corporate name represents Fuji Xerox's commitment as part of the Fujifilm Group―which promotes "Value from Innovation" as its corporate slogan―to expand into a wide range of business areas going forward and to always continue delivering business innovations.