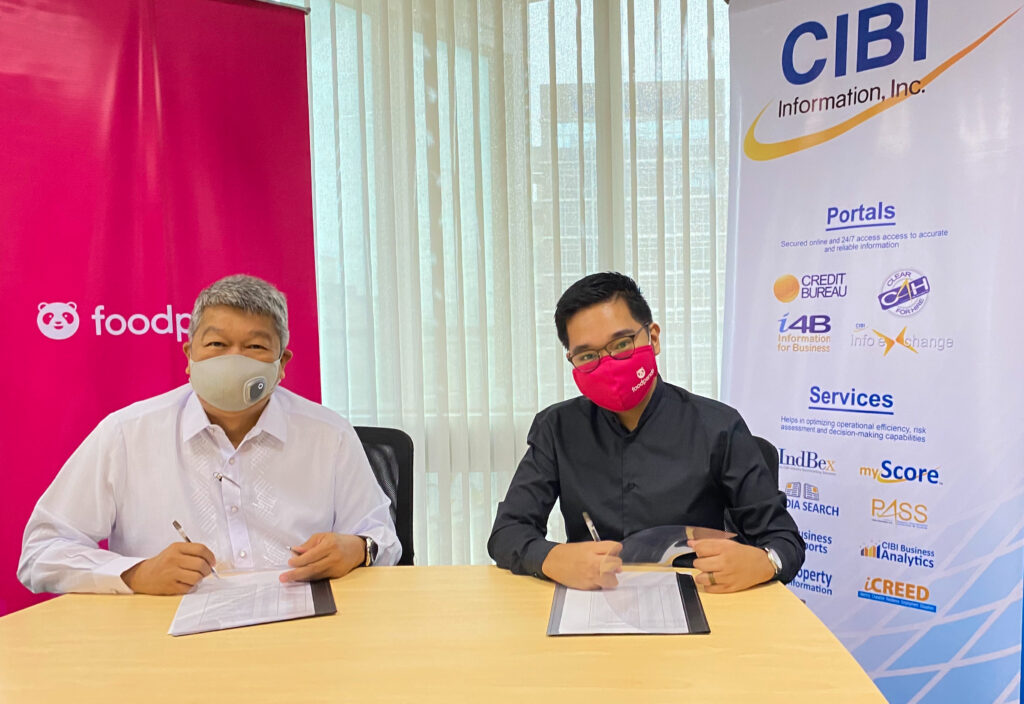 Securing of loan requests- be it for personal, emergency or even for a motorcycle loan can be a hassle for most borrowers as the pandemic continuously affects operations and manpower of businesses including those in the financial sector. As firms resort to skeletal workforce and shortened work hours, Foodpanda, one of the leading mobile food delivery app worked with CIBI, the first and only local credit bureau in the Philippines, to connect their riders to financial institutions by providing customized credit report that features the borrowers' risk rating as well as other factors like employment and residency that can help in the fast delivery of loan approval.
The partnership allows Foodpanda riders to secure their own credit report that they can submit to partner bank and financial institutions in exchange for a Motorcycle Loan. CIBI customized a report that can determine and allow financial institutions to understand and evaluate a borrower's profile for faster rendering of decision in granting a loan. This will not only benefit the rider but also provide valuable insights to financial institutions especially to creditors that implement skeletal workforce that face problems in processing applications due to manpower issues as report that usually fall in their underwriting process can be resolved through CIBI's credit report. The submitted report also allows the credit department of banks and financial institutions to easily weed out applicants and decide whether or not the granting of loans is possible for the requester.
We, at foodpanda wanted to give our riders the privilege and support on all aspects possible. As a Community Leader of the riders, we want to make sure that the experience of the riders will be at par. One of these is providing them exclusive deals from our fleet partnership. It is high time for them to get a motorcycle upgrade and this partnership will help them secure the best loan option in the market as we bring in tier loan partners in the picture to service our hard-working riders. We're glad to find CIBI as our partner for the project as they know just exactly what our riders need," says Jao Manahan, Operations Manager for Community and Communications CIBI will embark on more exciting partnerships moving forward as it expands its roster of brands and product portfolio.
"This opportunity is one of the many partnerships that CIBI is exploring as we continuously innovate and evolve. We saw an opportunity to aid and support banks and financial institutions in providing third party reports to borrowers that they can later submit to creditors for faster loan processing and evaluation. This is a milestone for us and we're excited to service Foodpanda's riders moving forward," concluded Marlo Cruz, President and CEO of CIBI Information Inc.