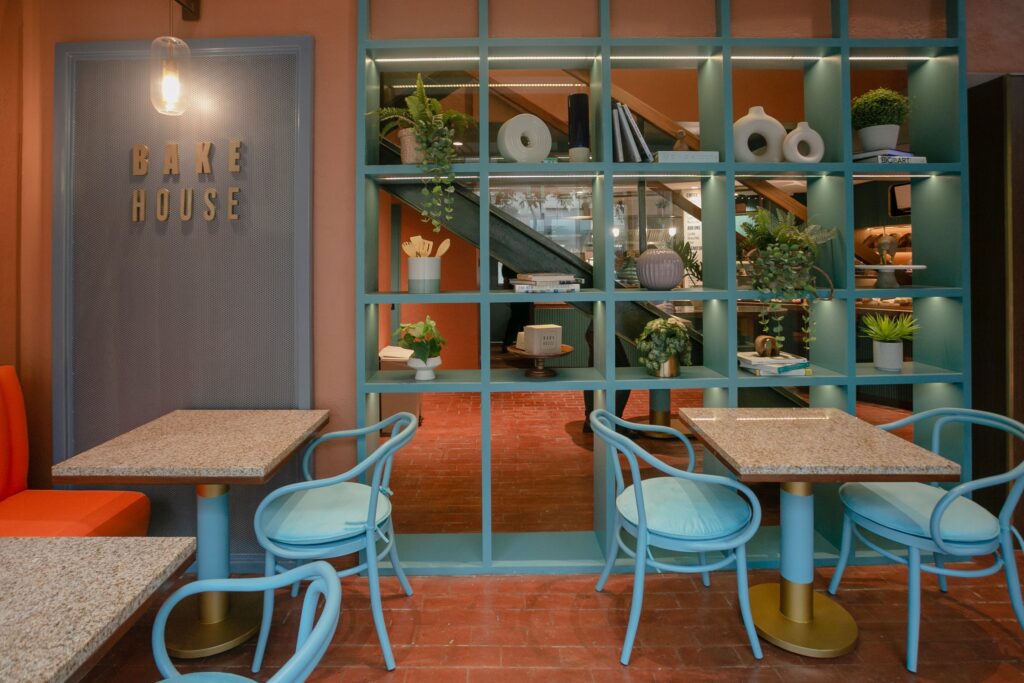 Shangri-La Plaza, a leading lifestyle destination in the metro, is giving foodies and mall guests more options for their casual lunches, special dinners, and big gatherings as it sees the opening of well-known restaurants from Shangri-La The Fort and The Bistro Group.
One of the homegrown Shangri-La The Fort restos that's now at Shang is famous burger joint Raging Bull Burgers at Level 1, North Wing and opening from 10:30AM to 12MN. It's best known for its patties that are made from choice cuts of steak-quality grain-fed and grass-fed Australian and American beef. All are chargrilled and topped with a special in-house sauce and served with soft and sweet corn buns and organic fresh veggies. Some must-tries include Kickass with Angus beef patty and Raging Wagyu with Australian Wagyu beef patty. Vegan options are also available to satisfy more palates. For a more lip-smacking experience, have some of Raging Bull's personalized beers.
Another fave from Shangri-La at The Fort is the vibrant yet cozy Bake House that's now whipping up freshly baked sweet and savory bites also at Level 1, North Wing. This cake and bake shop delights further with environmentally conscious practices like using natural and trans-fat free ingredients and making a Conscious Cookie out of their ingredient leftovers. Other delectable offerings include reliable sweet treats like pasteis de nata and croissants; savory goods like pancetta quiche and beef pide; and whole cakes in Strawberry Lychee, Quark Cheesecake, Ohaina, and other decadent flavors. Open daily from 7AM to 12MN, Bake House is a great spot for friends who want to hang and catch up, or for anyone who wants to study or work remotely over sweets and some coffee, too.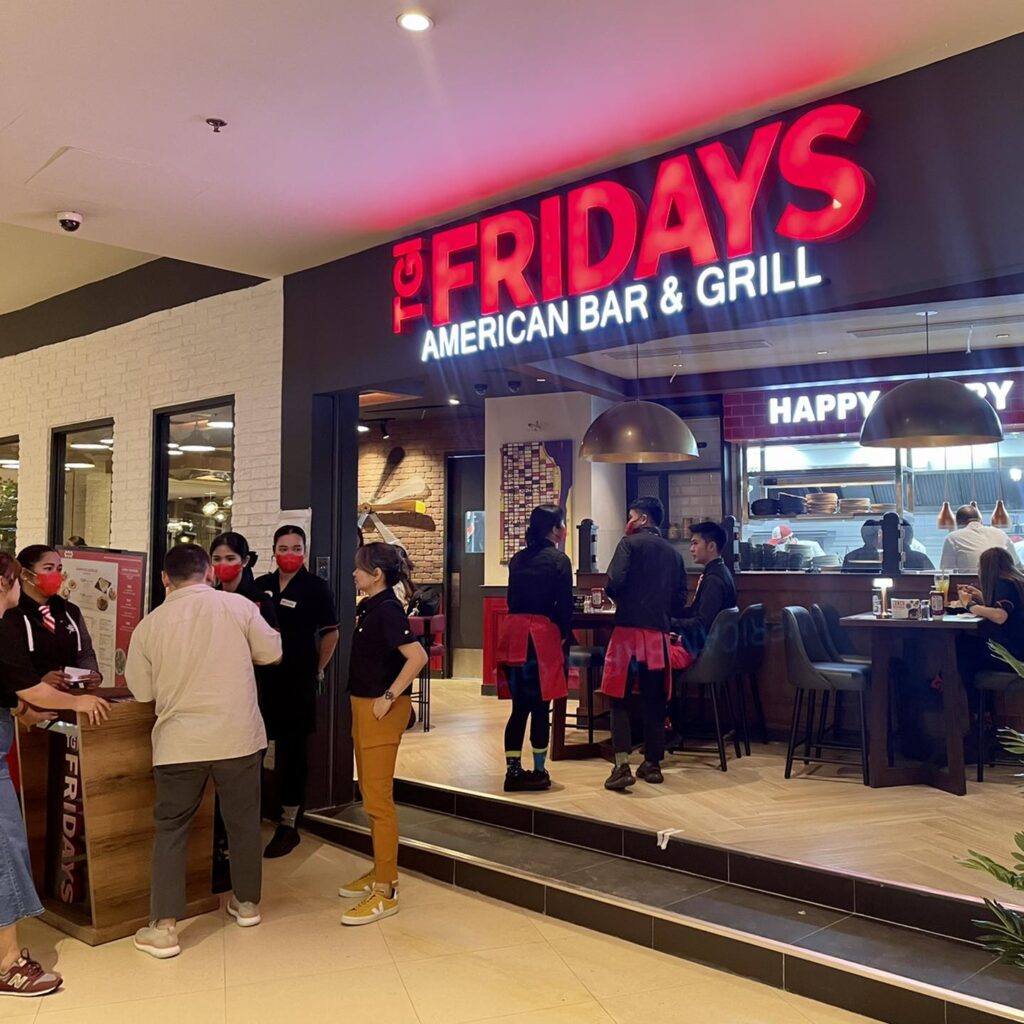 The Bistro Group is expanding its collection of casual dining brands and homegrown concepts at the mall. Families who want to create special moments together are going to love Bulgogi Brothers on Level 6, East Wing for their authentic Korean cuisine, especially their sweet-savory bulgogi or Korean barbeque that the entire brood can cook and relish together.
For fresh and scrumptious seafood dishes, find Fish & Co. at Level 5, East Wing which offers fresh and hearty recipes like fish and chips, prawn fettuccine, and hefty seafood platters. Never go wrong with American comfort food classics with the newly opened TGI Fridays at Level 6, East Wing to present their whiskey-glazed baby back ribs and Cajun shrimp and chicken pasta as well as some local eats such as pork liempo, all best paired with a drink or two from the bar.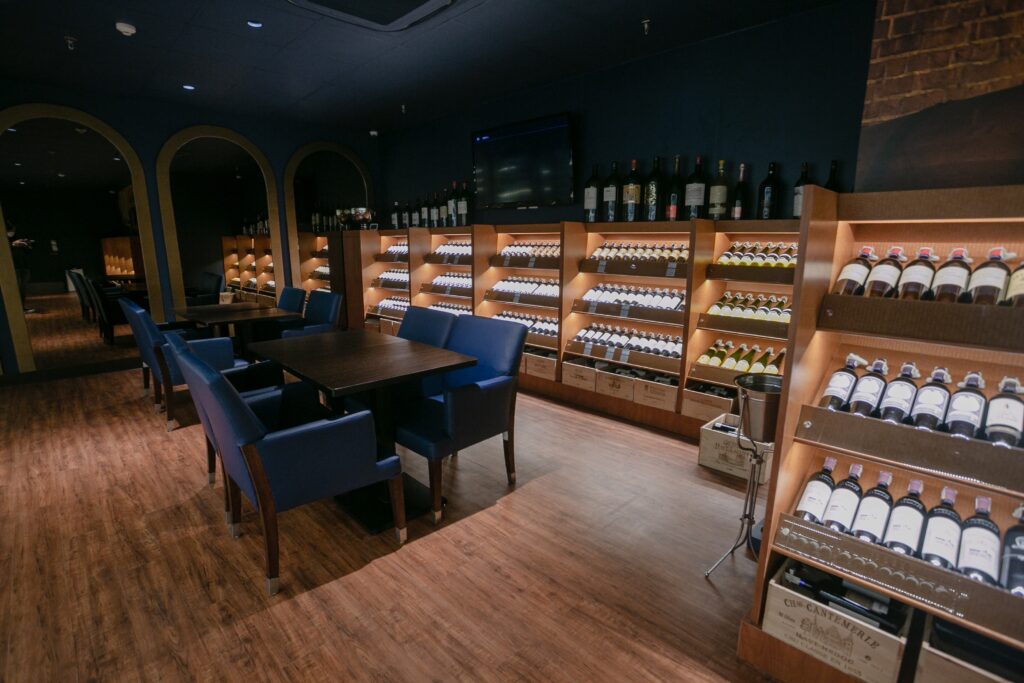 Savor sought-after vin from the famed wine-making French region of Bordeaux and start a new epicurean chapter with Wine Story, now that it's back at a new location on Level 1 (near the Shaw Blvd. entrance in front of Healthy Options). Whether reliving travel memories or celebrating life with the dearest, the luxury wine retailer is offering the very best reds and whites from the finest vineyards along with their immersive tastings and pairings that aim to enrich one's wine experience.
"With a longer list of dining options available, our mall guests have more opportunities to explore their taste buds and find new spots to enjoy moments with their loved ones, whether it's a simple weekday dinner or a grand weekend gathering," says Joy R. Polloso, EVP for Retail and Commercial at Shang Properties. "It is all part of our vision to build better and provide them with a distinct dynamic mall experience that fits into their personal lives."
Satisfy every craving imaginable with these new eats and treats at Shangri-La Plaza.
For updates and inquiries, follow Shangri-La Plaza on Facebook at www.facebook.com/shangrilaplazaofficial and on Instagram @shangrilaplazaofficial.