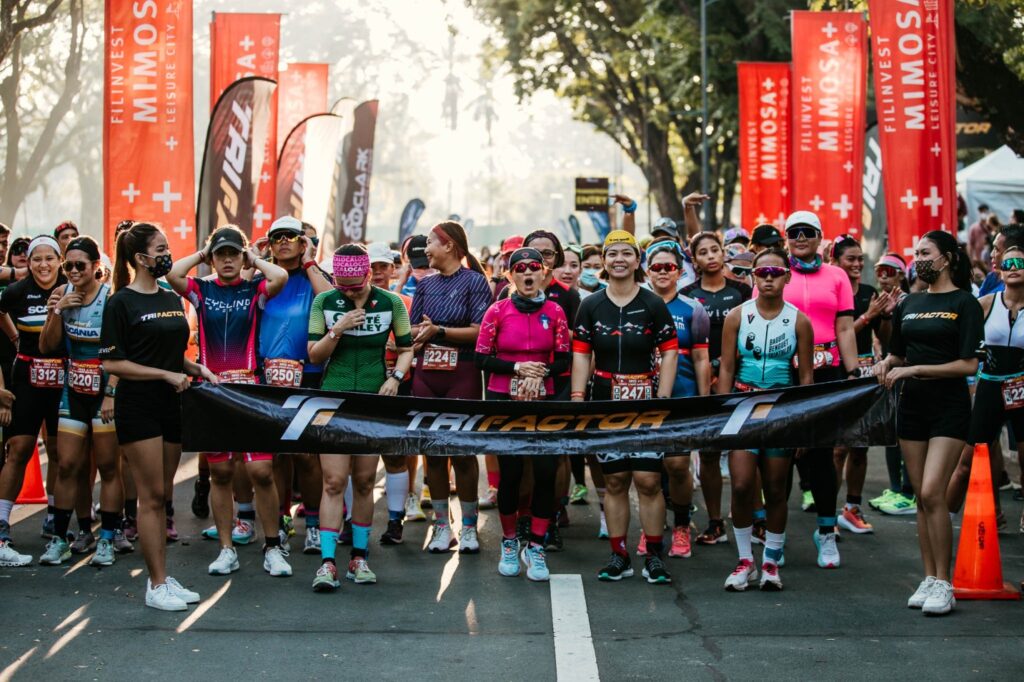 With large-scale events back in full swing, Clark Freeport Zone in Pampanga is more than ready to host a variety of MICE (Meetings, Incentives, Conferences, and Exhibitions) events, with essential infrastructures, from transportation to recreational facilities, already in place to accommodate local and international guests.
Filinvest Mimosa+ Leisure City, the first leisure township in Central Luzon with top-notch amenities to guarantee personal and business travelers' stay is as pleasant and enjoyable as possible, is supporting Clark Freeport Zone's business tourism programs.
Conveniently accessible by land, sea and air
Strategically located at the heart of Clark Freeport Zone, Filinvest Mimosa+ Leisure City is just a two-hour drive from Manila via NLEX, SCTEX, and TPLEX and a short eight-minute drive from Clark International Airport. Access by sea is possible through the Subic Freeport Zone while public transportation is available through Mabalacat Regional Bus Terminal. Meanwhile, three to five-hour direct flights are possible for guests coming from major cities such as Singapore, Tokyo, Hong Kong, and Seoul.
Not only that, the new state-of-the-art Clark International Airport can now accommodate eight million passengers annually and is equipped with the latest technologies to make travel easier. The North-South Commuter Railway, once completed, will also help reduce travel time from Clark to Metro Manila to less than an hour.
A host of award-winning amenities available for guests and organizers
Filinvest Mimosa+ is a leading MICE destination in Central Luzon that provides award-winning amenities to cater to various business events. At the heart of the property is Quest Plus Conference Center Clark which received the 2021 Sports Tourism Awards Hotel of the Year for hosting the PBA & Asian Cup Qualifiers' bubble in 2020 and 2021. It offers the Magellan Ballroom, a 2022 ASEAN MICE Venues Tourism Awardee that can accommodate up to 550 guests. Aside from the renowned venue, Quest Plus Conference Center Clark also offers 304 rooms and luxurious grand villas, four multiple meeting rooms, and two Hilltop Convention Rooms.
Mimosa+ also offers a diverse range of dining and entertainment options for guests. Food enthusiasts can relish the culinary delights of Mequeni Live, Mequeni Lounge, and Charley's Bar. Additionally, they can explore the breathtaking 128-hectare Mimosa Plus Golf Course, recently awarded Best Golf Course in the Philippines at the World Golf Awards 2022. This golf course now boasts two 18-hole courses – the Mountainview, known for its challenging terrain, and the Acacia Lakeview, renowned for its stunning scenery.
The newly-furbished Mimosa Plus Golf Course Clubhouse has also added amenities such as the Mimosa Plus Golf simulators to help golfers practice their swing. After which, they can proceed to the recently opened Baker J Café, the new go-to café for French cuisine.
The ideal destination for large-scale events
The outstanding features found within Filinvest Mimosa+ allows guests to enjoy many fitness and recreational activities. They can utilize the property's vast open spaces by going for a quick run or bike around the Acacia Park, which features tree-lined biking and jogging lanes, a pavilion and seating areas. For recreational activities perfect for families and friends, the vast green landscapes of Acacia Open Grounds is available. It houses fun and creative installations where some of the biggest cycling and leisure events were held. This includes the Philippine Cycling Festival Fun Ride, the Tri-Factor Duathlon, Titan 77.7 Philippines and the Clark City Marathon. It also recently hosted The Bull Runner Dream Marathon, and the two-day Philippine Cycling Festival 2023, an annual cycling event with more than 3000 participants.
Soon, the Mimosa Basketball Court will be transformed into a multi-purpose court that can cater to different sports activities such as Basketball, Volleyball, and Badminton.
A thriving live-work-play township
Complementing this well-balanced nature landscape, Filinvest Mimosa+ offers other developments worth visiting for investment and retail opportunities. The state-of-the-art- WorkPlus, which already has four completed buildings and one more underway, offers business spaces conducive for growth and work-life balance. The Crib, a co-living residential space for the contemporary that has two available buildings for leasing and is set to launch two more buildings.
There is also the Mimosa+ Retail Strip, a lifestyle and recreational strip that will soon open with a variety of high-end retail and dining options, open for leisure & sports facilities partnerships. For residents looking to relocate in Clark, the Golf Ridge Private Estate, now open for pre-selling, offers an exquisite country-club lifestyle with a picturesque view of the neighboring golf course. Lastly, with the construction in full swing, the Mimosa+ Lifestyle Mall will be the new regional shopping and dining center destination.
Furthermore, investors and end-users wishing to move or establish a business in the region may already find international investors such as the United States, Japan, Australia, and South Korea, as the Clark Development Center (CDC) provides business-friendly conditions and incentives. Permits, license registration, and application processing are made more efficient with approvals in less than three weeks.
Filinvest Mimosa+, without a doubt, is the location in Clark Freeport Zone that's perfect and competent for business tourism and leisure travel with family and friends, as a lively live-work-play township with a slew of award-winning amenities.
To know more about Filinvest Mimosa+ Leisure City, visit http://mimosaplus.com.ph/.