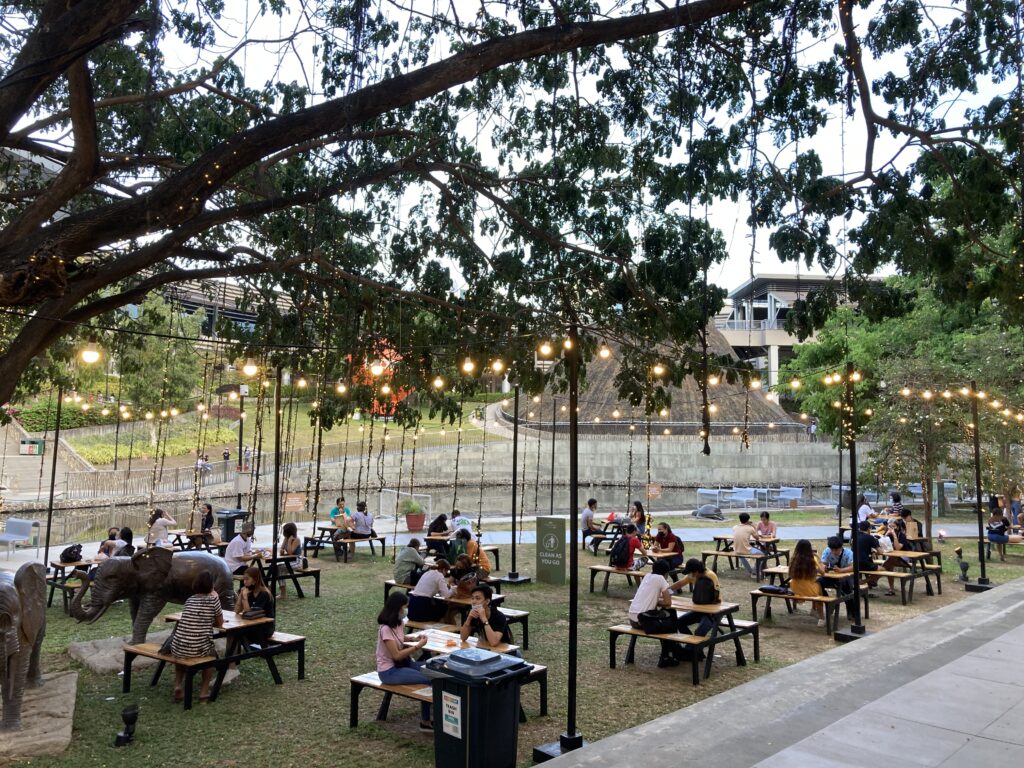 Why go to congested, tight spaces to feel the spirit of the season when you can enjoy Christmas al fresco?
Filinvest City is offering itself as the destination for a safe celebration at a time when a global pandemic remains a real threat. With its Share the Sparkle of Christmas, you can have a bright and merry yuletide season without compromising your health and safety.
In cooperation with various partners, Filinvest City has drawn up a diverse and exciting menu of attractions and entertainment starting at 4 p.m., Fridays and Saturdays, until December 18, 2021.
Filinvest City's wide-open spaces let you enjoy nature and clean, fresh air as you check out a wide array of retail and recreation options at Spectrum Midway. The city is festooned with holiday installations and decorations making its community even more vibrant. Its safe spaces are guaranteed to inspire joyful possibilities.
This year's Christmas celebration focuses on togetherness, giving, joy, and hope despite the challenges. Through the various activities and festivities it has lined up, Filinvest City wants to Share the Sparkle with everyone during this magical time of year.
The celebration is both an affirmation that the Filinvest City community is staying stronger together as the people draw inspiration from each other to overcome the crisis. The tight community spirit in Filinvest City has played a big role in helping the city to thrive and rise above the challenges.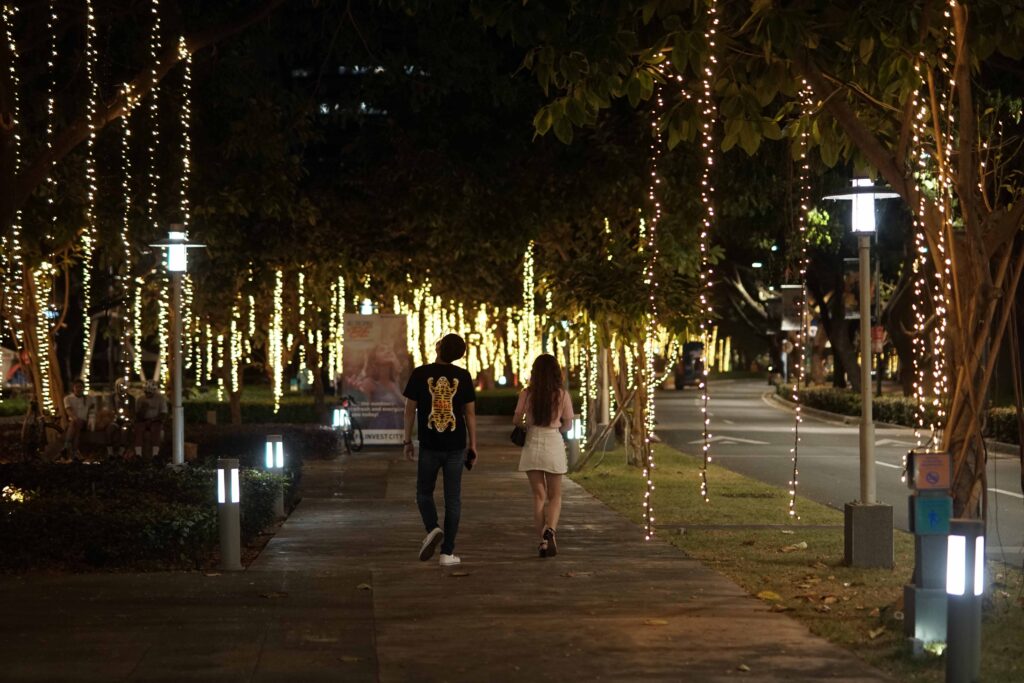 Filinvest City truly sparkles this holiday season as more lights have been set up on major streets. Spectrum Midway is the hub of this year's festivities.  A 32-foot Christmas tree holds pride of place. It is complemented by a walkthrough tunnel of lights and a life-sized Belen (nativity scene).
You can shop and dine at Festival Mall or dine alfresco at Westgate Center. If you have the time, watch the latest movie hit at one of the cinemas at Commercenter or at the Gold Class Cinemas of Festival Mall.
When dusk falls, you can do more shopping at the Spectrum Market, a night market/bazaar at the Spectrum Midway. On market days, Filinvest City will close the road to provide additional open space for shoppers to enjoy the park, fresh air, and other fun outdoor activities. The Christmas decorations and attractions will be open for visits until January 6, 2022.
Spectrum Market is open 4-9pm on December 3-4, 10-11, and 17-18. The market will offer good food, holiday gifts and products, live performances, and other forms of entertainment.
Have a merry and safe Christmas outdoors at Spectrum Midway. Make Filinvest City your top-of-mind Christmas destination in the Metro South.