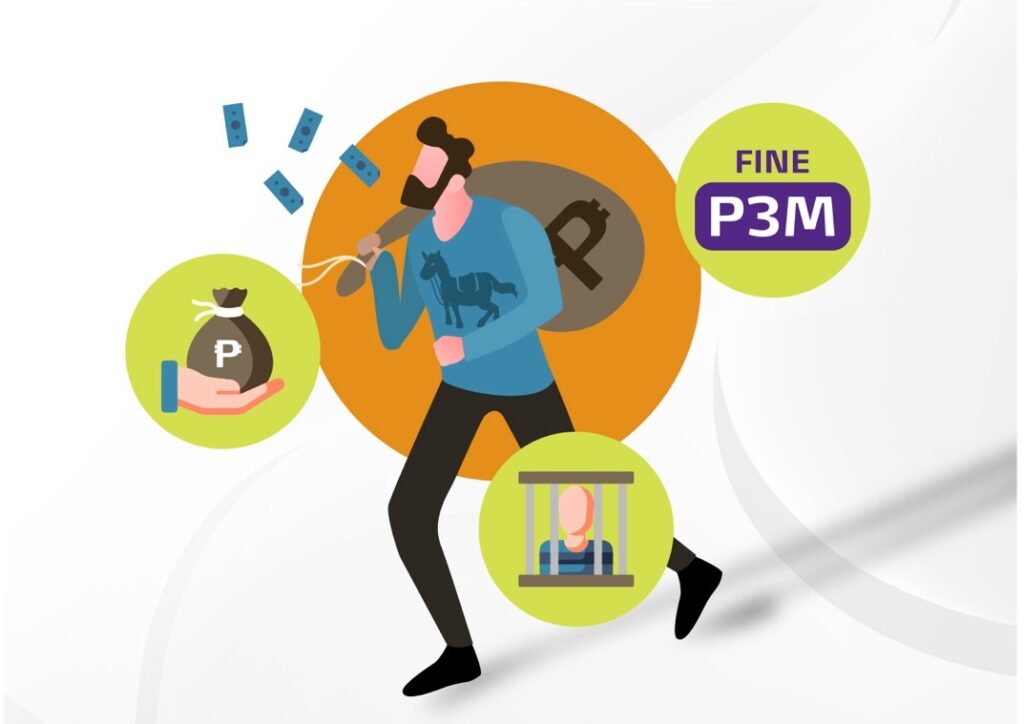 With all the fraud and cybercrime unfortunately happening today, a harmless act is to transfer money between bank accounts for someone else. Although such a transaction does not appear to break any rules, if you participate in it, it can unknowingly become an illegal money mule for cyber criminals and scammers.
A money mule is someone who moves illegally acquired money on behalf of other people, in exchange for a small commission or fee. This is actually a crime prohibited by Republic Act 9160, or the Anti-Money Laundering Act of 2001. If you get caught being a money mule, you can get up to seven years of jail time and a fine of up to P3 million—all for receiving and transferring money in your bank account!
"Many people don't know what they're getting into when someone asks them if they can make random bank transfers using their account. Nobody ever thinks that there is actually a crime associated with simply transferring money," says Joey A. Regala, Chief Information Security Officer at EastWest.
As the possibility of inadvertently getting involved in a crime can cause fear among everyone, here are a few tips to help fight against fraud and money mules, so you can reclaim some peace of mind:
Be careful of strangers, or even acquaintances, contacting you
Money muling requests often come from strangers, so whatever you do, don't entertain people you don't know or trust. Also be wary of friends and acquaintances you don't regularly talk to, especially if they make a seemingly random request.
Never give away your bank account details
All fraudsters need are your bank account number and name to make the deposit, so never give these details away.
When the offer is too good to be true, it usually is
Getting a small fee in exchange for a seemingly innocent fund transfer between two different accounts? That easy money should already be a red flag. "Anyone can transfer money between two accounts easily nowadays, so having it go through a third party should already seem suspicious," says Regala.
Now that you know what to look out for, it's absolutely easy to avoid becoming a money mule and accidentally committing a crime.
EastWest's advocacy against money mules and money laundering is part of its commitment to the Bank Marketing Association of the Philippines' (BMAP) #FightFraudTogether campaign, which aims to raise consumer awareness and vigilance against general cybercrime and fraud. Through this campaign, BMAP recognizes that fighting fraud is a shared responsibility among institutions, customers, regulators, and associations.