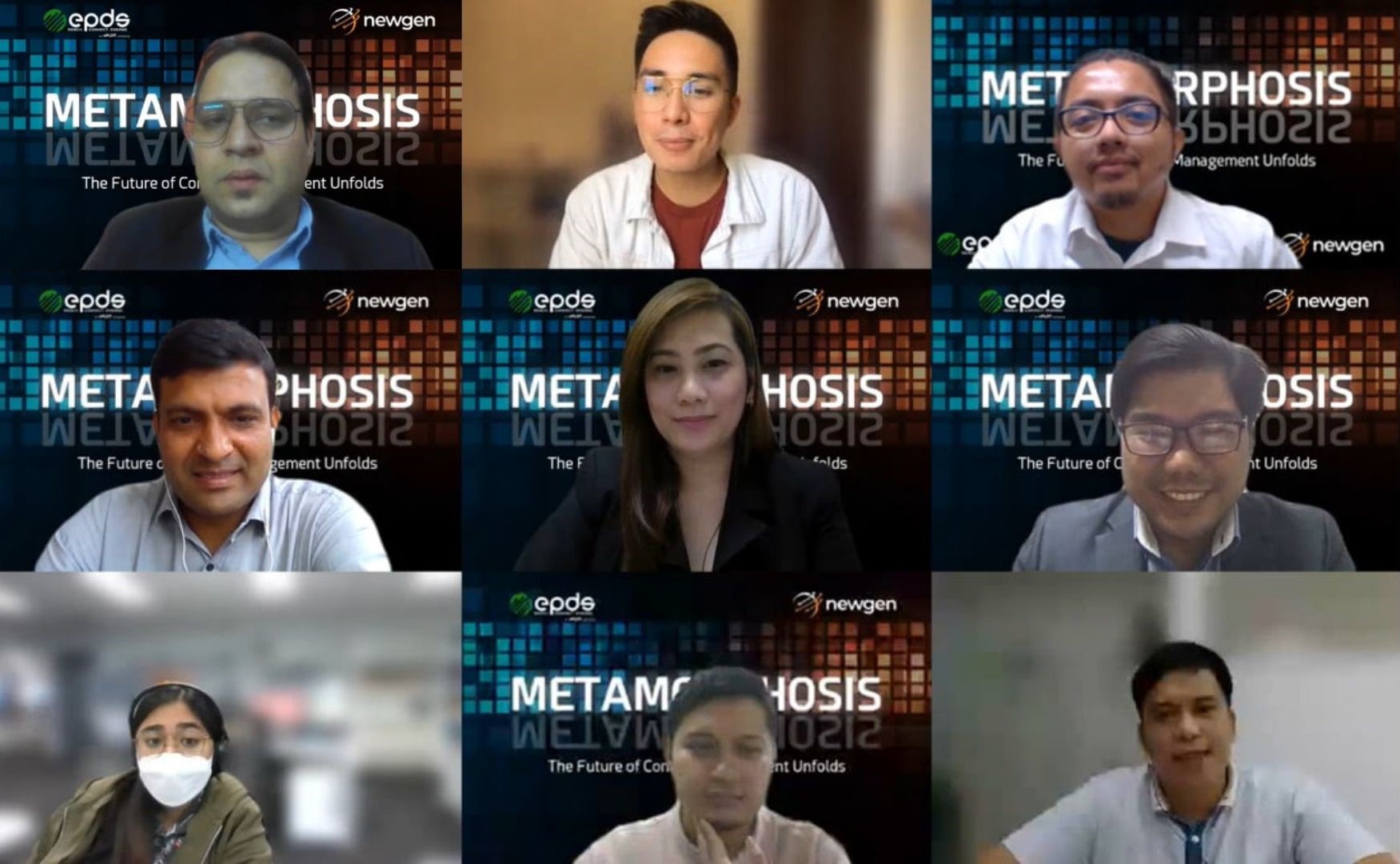 ePDS Inc., together with its parent company ePLDT Inc., and Newgen Software, introduced an enterprise content management solution called 'Doctrieve' which helps companies efficiently manage their business documents and assets.
Doctrieve is a software-as-a-service (SaaS)-based content management solution designed to systematically direct the end-to-end lifecycle of business content, from origination to disposition. Likewise, it enables the delivery of documents across different channels, addressing the wide-ranging workflow requirements of organizations.
"Doctrieve is a new solution that will improve how companies manage and process their business assets documents and data. Together with our technology partner Newgen, this solution is a product of our 14 years of expertise and domain knowledge, furthering our thrust to provide companies the ability to adapt to new business challenges," said Guia Bettina Gordon, ePDS Chief Operating Officer and ePLDT Group Head for Treasury.
"Traditional ways of managing content had their disadvantages for an organization in various ways. Leveraging Doctrieve, built on Newgen's Contextual Content Services Platform (ECM), allows business leaders to simplify content-centric processes while infusing context in all engagements. The platform helps streamline the end-to-end lifecycle of enterprise content while providing remote, secure collaboration between stakeholders," said Pramod Kumar, Geography Head and Vice President (APAC), Newgen Software.
Aside from improving efficiency in workflow processes, Doctrieve also promotes sustainable practices in companies as it is an environment-friendly solution that helps minimize carbon footprint compared to using the traditional paper trail.
Moreover, it eliminates the difficulties in maintaining paper documentation such as searchability, secure storage, update method, and costs, among others.
ePLDT hosts Doctrieve in ePLDT Microsoft Azure Cloud and safeguards it through its cybersecurity solutions, ensuring all data and processes stored are digitally safe. This was partnered with Newgen's three decades of expertise in digital transformation platforms, encompassing process automation, content services, and communication management capabilities.
"Businesses can create a digital workplace without boundaries with anytime-anywhere access to content and documents using Doctrieve. By leveraging this platform, organizations can comprehensively and systematically process their files, from capturing, processing, and storing to extending content for various industry use cases," said Diwar Pasricha, Deputy General Manager, Presales, Newgen Software.
"Collaboration is the heart of enterprise content management. This partnership between ePDS, ePLDT, and Newgen gave birth to a locally hosted solution that offers numerous benefits to businesses. This will help a lot of companies in the Philippines that would want to maximize the advantages of document digitalization," shared Clint Christopher Siao, ePDS Product Marketing Head.
As a subsidiary of ePLDT Inc., ePDS is a client communication managed service provider engaged in document management and digitization, and digital printing.