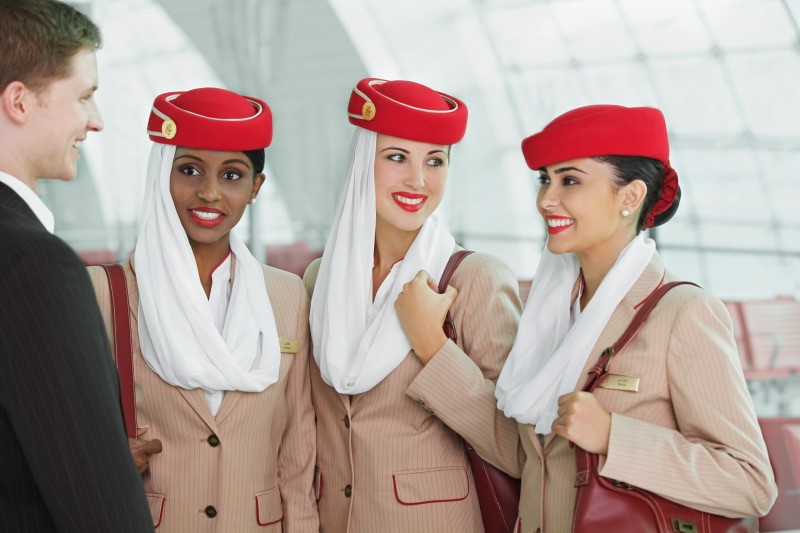 Celebrating International Mother Language Day on the February 21, the UNESCO day that honours the importance of cultural and linguistic diversity for sustainable societies – Emirates highlights the vast array of languages spoken onboard by multicultural cabin crew, the comprehensive and detailed website translated into 28 languages, as well as the vast library of in-language content available on its award-winning inflight entertainment system, ice.
On board every flight with Emirates, cabin crew can speak an array of languages. Emirates proactively hire cabin crew who are multilingual, as communicating with passengers in their own language is considered a core part of Emirates signature hospitality. Emirates cabin crew are recruited from more than 130 countries and together speak more than 70 languages.
On Emirates.com, the website that provides information on every aspect of the Emirates experience, the content can be viewed in 28 different languages with a simple click. The Emirates app for iOS and Android is also available in 19 different languages.
On Emirates award-winning ice, there is a huge array of content in over 40 languages, from movies to TV series to music, poetry, and podcasts. A library of over 1900 movies is available in multiple languages, with vast choices available including English, Arabic, Hindi, French, Spanish, Italian, Japanese, Korean, German, Punjabi, Urdu, Bengali, Russian, Mandarin, Cantonese and many more. For those who prefer to watch a boxset or hit TV series, ice offers over 500 episodes of Arabic TV, and 29 channels of TV shows from India and Pakistan. Many of the smash hit English-language comedy and drama series are available with a variety of dubbed languages, including Italian, Spanish, Japanese, German, French and more. Passengers can visit the dedicated ice page on Emirates.com and select any language to see what content is available.
For the musically minded explorer, ice is home to up to 40,000 hit songs spread across genres including K-Pop (Korean), Afrobeat (Yoruba, isiZulu and more), P-Pop (Tagalog), Reggaeton (Spanish), C-Pop (Mandarin, Cantonese) and Opera (French, Italian and more). Passengers can also listen to Polish, Russian, Urdu, Punjabi, Hindi, Sinhala, Tamil, Malay, Thai, and Turkish tunes amongst many others.
For those who wish to brush up on their language skills before they reach their destination, ice even has uTalk Language Learning on ice TV – a module that helps passengers learn essential phrases in a new language while they fly – available in Arabic, Spanish, Russian, Japanese, German, and French.
Emirates is the world's largest international airline flying to 140 destinations around the globe. The airline has always held a deep commitment to cultural and linguistic diversity, celebrating the nuances of different cultures onboard in a multitude of ways; from serving regionally inspired cuisines to respecting the practices of various religions such as fasting or periods of required vegan diet, to celebrating special occasions onboard from Christmas, to Eid, to Lunar New Year to Oktoberfest to Diwali, and providing cultural entertainment from a wealth of regions so that all passengers fly better.
About International Mother Language Day
The concept of International Mother Language Day was approved at the 1999 UNESCO General Conference and has been observed throughout the world for the past 23 years. UNESCO believes in the importance of cultural and linguistic diversity for sustainable societies and works to preserve the differences in cultures and languages that foster tolerance and respect for others. Multilingual and multicultural societies exist through their languages which transmit and preserve traditional knowledge and cultures in a sustainable way.