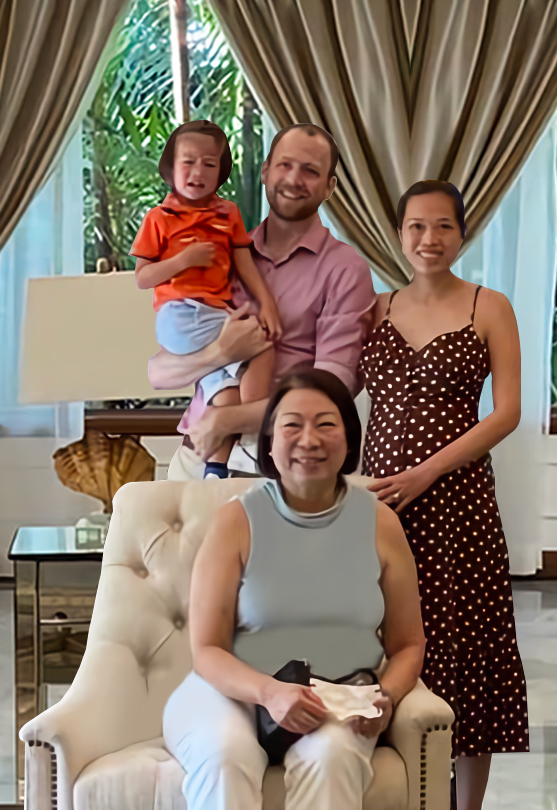 "To the world, you are a mother, but to your family you are the world."
The popular quote rings true for moms, even when they don't see it themselves. A mom might be swimming through a perpetually hectic work schedule or overwhelming uncertainties. But more often than not, what her family sees is a strong, beautiful woman who sets her personal challenges aside to put them first, being a loving wife and an inspiring role model to her children.
Two moms who surely embody this definition of motherhood are mother-daughter tandem Josephine Gotianun-Yap, who is at the helm of the Filinvest conglomerate, and Isabelle Gotianun Yap, who is part of the leadership team of universal bank EastWest. Josephine and Issa are hardworking moms whose naturally maternal qualities have enriched their own families as well as their relationship with each other.
"I always saw my mother's discipline and diligence at work but most importantly, I also saw how she balanced her job with the non-work aspects of life," Issa shared proudly. "She spent just as much time attending my school events and family get-togethers. I thought how she approached the world in a very empathic and humble way was always something to aspire to."
A mom herself with a toddler and a new baby on the way, Issa would always remember her mom's advice about not neglecting her own family even in the face of a hectic schedule. Work-life balance has proven to be a struggle for most working moms, especially during the pandemic when many were working from home. But with her mom as her inspiration, Issa would make a conscious effort to maintain that balance and allow herself some breaks, which significantly improved her overall wellbeing.
Having obtained honors throughout her academic years and been co-president in two organizations in Harvard Business School, Issa is Josephine's pride and joy and the latter is committed to guiding her the best way she can, as a mother and mentor.
"I do not claim any credit for what Issa is today as she always did it on her own," Josephine asserted. "My role is to give her wings to fly and roots to come back. To give her opportunities, support her, and give her the confidence that she can do it. I also let Issa make her mistakes so that she can learn in the process as long as it doesn't knock her out."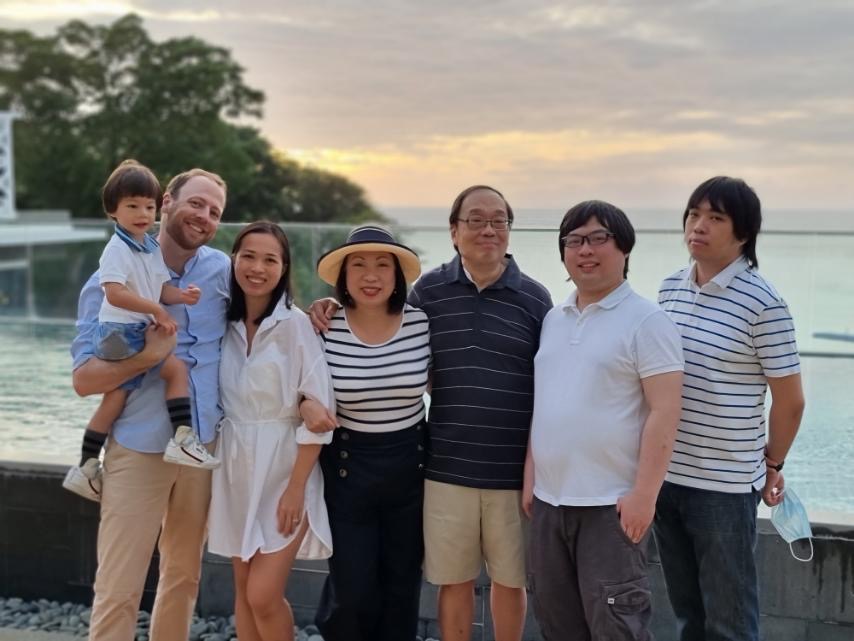 From one nurturing mom to another
For Issa, boarding the EastWest ship has always been her plan, which she did so after graduating at Harvard Business School and gaining work experience at SingTel and McKinsey. "Being a young board director at EastWest not only provides me with an opportunity to learn from the best professionals in the industry, but also contribute in areas which are still evolving such as technology and digital banking," she said gratefully.
Beyond the business-related consultations, Issa looks up to her mom in a very holistic way. Personable and empathic, her mom has a knack for connecting with many different people and nurturing her relationships with them. She also admires how Josephine is able to make time for many other things beyond her hectic work schedule—from planning her new house to playing golf to binge-watching Netflix. And of course, she makes the effort to spend time with family, even to the point of reading books and having sleepovers with Issa's son.
Sometimes, even the most high-powered moms have their doubts on their parenting style. But the way Josephine sees it, how their children turn out becomes a clear validation of their efforts. "When Issa is respectful of her elders, her peers, and people who serve or assist her, I know I have done a good job raising her," she expressed. "Issa is a down-to-earth, kind person who goes out of her way to do things to help others even it is over and beyond her responsibility. That is what makes me so proud of her."
With all the lessons she has learned from her mom, Issa's goal is to build a sustainable organization while preserving family unity. While the business side is important, the families behind it hold even more value which is why Issa hopes for this legacy to be sustained throughout the future generations.
Josephine affectionately supports this endeavor, in good faith that Issa will succeed given her wholeheartedness and dedication. "My wish for her is to be able to take care of her family well, to be appreciated by her husband and children, to optimize her talents and see her fulfilled at work, and to be a woman for others," she concluded.
Josephine and Issa's love, pride, and mutual admiration for each other clearly shine through their testimonials. Having two driven, empathic mothers helping lead one of the Philippines' most reputable conglomerates and universal banks reflects how an established brand evolves with the times. In witnessing their special bond which also drives their strong leadership in the company, EastWest commends moms from all over the world and the irreplaceable role they play in their own families.