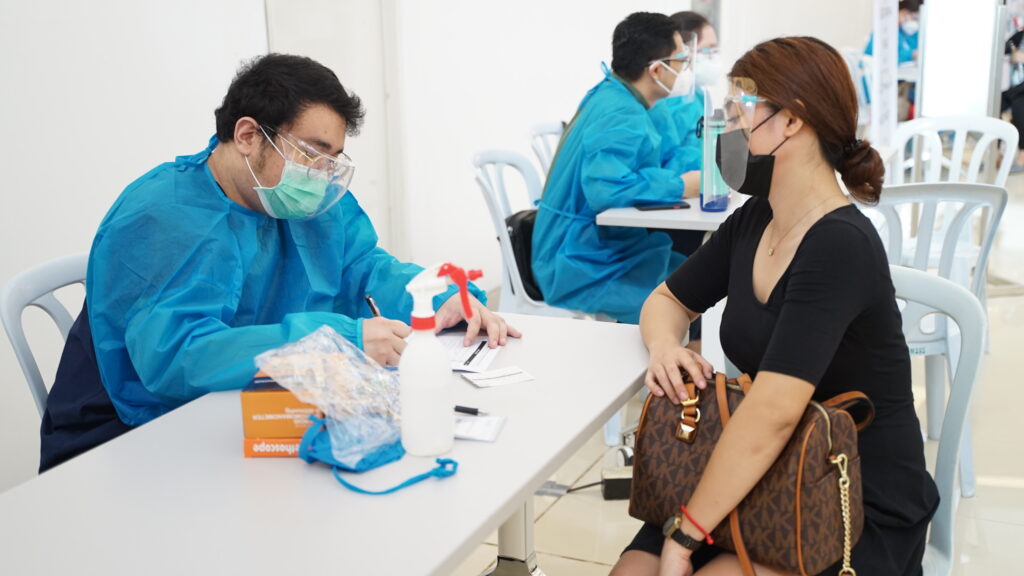 EastWest announces that it has successfully vaccinated its employees, consultants, and third-party hires, as well as non-affiliated individuals, as it completes its FilVax vaccination program this month.
The FilVax vaccination program, a joint initiative by EastWest and parent company Filinvest Development Corporation saw regional legs established in various areas in Luzon, Visayas, and Mindanao, starting with the Filinvest Mega Vaccination Center at the Festival Mall in Alabang, Muntinlupa.
FilVax officially wrapped up on December 4, after four months of administering the doses of the AstraZeneca COVID-19 vaccine procured by Filinvest Group. The program saw over 1,600 people who were not yet vaccinated through the local government units' effective vaccination drives directly receive the vaccine, with majority of the recipients being employees and third-party hires from the National Capital Region.
To help increase the vaccination rate in the country, the Bank also allowed already-vaccinated employees through private programs or LGUs to nominate substitutes, and even opened the program to employees' family members and friends. Through this, FilVax was able to vaccinate an additional 400 people.
In addition to vaccinating employees and non-affiliated individuals, the FilVax program also donated over 17,000 doses of the AstraZeneca vaccine to many local government units in Luzon, Visayas, and Mindanao, in order to further boost the vaccination coverage in the Philippines.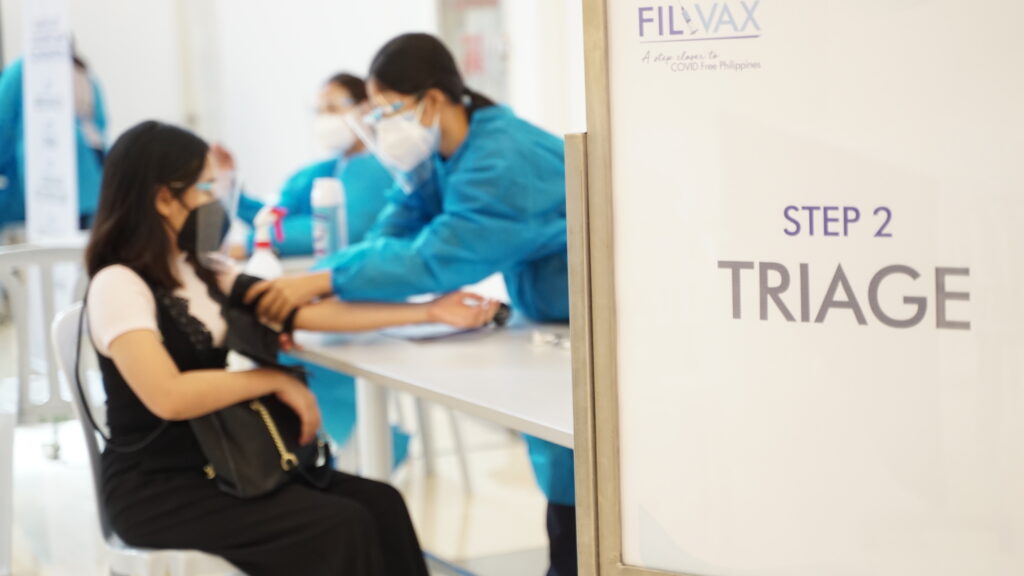 "Despite the challenges present, we are happy to have hurdled them and achieved our mission of vaccinating more Filipinos, helping all of us reclaim our lives and get back to normal faster," said EastWest Executive Director Isabelle Gotianun Yap. "To ensure continued protection of our employees, employees will also be given booster shots upon reaching the recommended time after the 2nd dose," Yap added.
"EastWest is especially thankful to its responsible EastWestbankers, who understood the civic duty they had to perform in taking the vaccine. Achieving herd immunity in the Bank is truly a wonderful achievement during these challenging times," said EastWest Human Resources AVP Marian Hernandez.