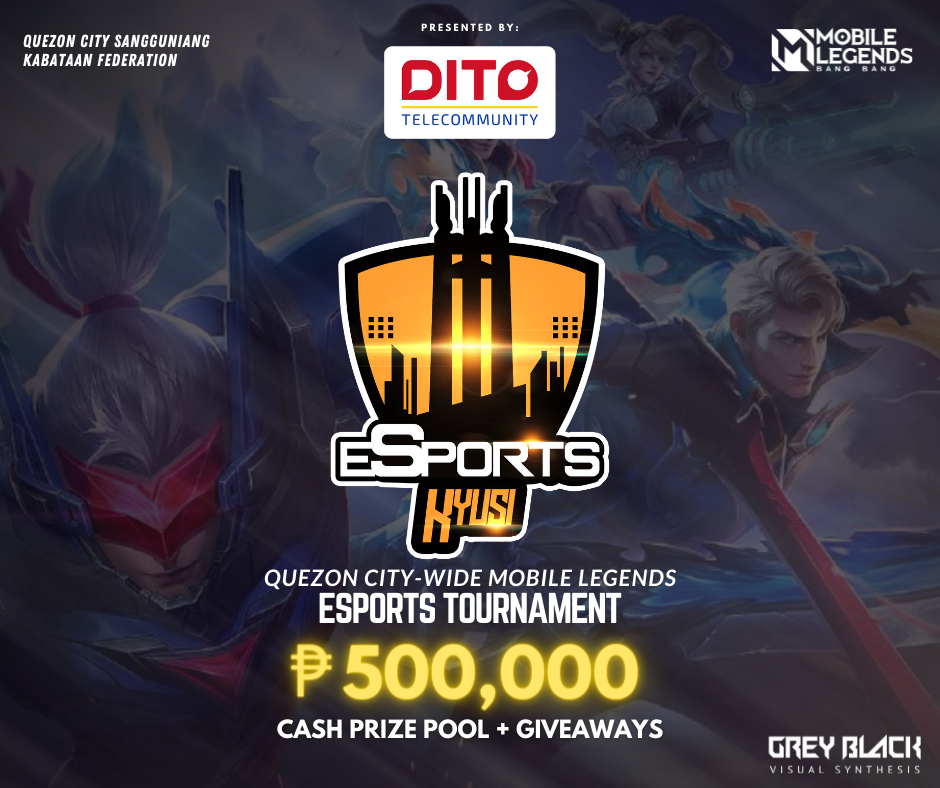 The country's newest telco player, DITO Telecommunity, is the official telco partner of the first-ever E-SPORTS KYUSI (ESKYUSI) Mobile Legends Tournament. Organized by the Sangguniang Kabataan (SK) Federation of Quezon City and Grey Black Visual Synthesis (GBVS), the tournament aims to discover local gaming talents with prizes worth up to Php 500,000.
"The SK Federation of Quezon City recognizes that gaming has become a passion for many of today's youth.  We hope to inspire young Filipinos by providing a formal venue where they can pursue and excel in their interests and be rewarded for it," said SK Federation Chairperson Councilor Noe Dela Fuente.
"DITO has always been about serving different Filipino telecommunities, whatever their interests may be. We know gaming has become a major interest among the young, and we're happy to be a partner of SK Federation of QC and Grey Visual Synthesis in the first ever ESKYUSI Mobile Legends Tournament," said DITO's Brand and Marketing Director Jasper Evangelista. "We look forward to seeing Quezon City become a leading gaming hub in the country. In line with our core mission, DITO also commits to providing high-speed data for gamers all over the Philippines."
The Quezon City-wide event, composed of over 200 teams from 142 barangays, commenced last August 1, with the grand finals slated for October 24.
To check the complete schedule and watch the livestream of the competitions, visit the GBVS page. Get the latest news about the tournament at the DITO Telecommunity Facebook page.