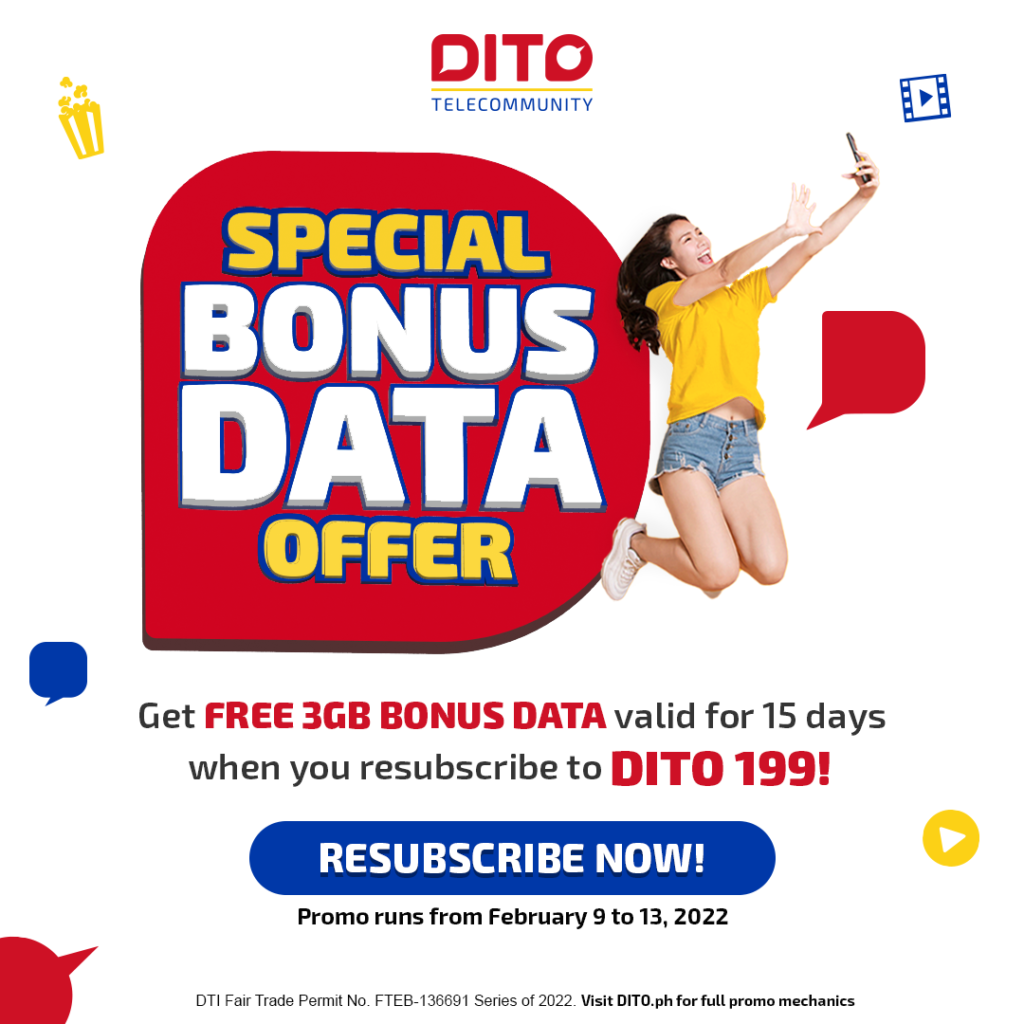 DITO Telecommunity subscribers can get more out of the DITO 199 promo this February with their newest special offer.
Subscribers of DITO can easily get an additional 3GB-worth of data by re-subscribing to DITO 199 from Feb 9-13 available at all channels of DITO (DITO APP, MyDITO site, DITO Experience Stores, and DITO retail partner stores).
DITO subscribers will automatically get a bonus of 3GB of data every time they subscribe to DITO 199 during the promo period. The bonus 3GB data is valid for 15 days. To learn more about this promo, visit: bit.ly/DITO3GBBonusData
DITO 199 includes 25GB worth of high-speed data for P199, and DITO 99 offers the 10GB of the same high-speed data for only P99. Both are valid for 30 days and include unlimited DITO-to-DITO calls and texts, and unlimited texts plus free 300 minutes of calls to other networks.
With more than 6 million subscribers, DITO is now available in over 500 cities and municipalities and 55,000 touchpoints nationwide.
For more information about DITO's, promos, complete list of requirements, customer support, and other details, visit www.dito.ph or check out @DITOPhOfficial on social media.