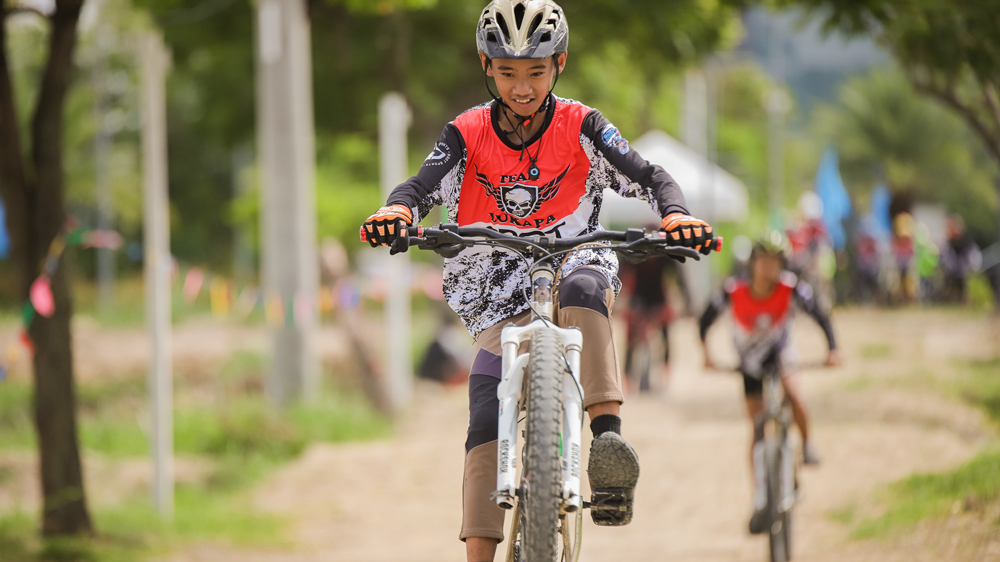 City Di Mare, situated in a prime location in South Road Properties in Cebu, is shaping up to be the next best destination for bikers with its master-planned development that allows them to ride freely in an open and safe environment.
A joint venture between Cebu Government and Filinvest Land Inc., City Di Mare cultivates a live-work-play lifestyle to suit people of varying tastes and interests – including bikers.
Just recently, City Di Mare has partnered with Cebu Bike Bootcamp and Andot Sports to temporarily open a bike trail for the free use of the public. Bikers can visit daily from 8AM to 5:30PM, with bike rentals available daily by Sikad ta Bai from 3PM to 6PM.
"City Di Mare aims to be a biking capital in Cebu as the biking population in the country continues to grow," said Don Don Ubaldo, Filinvest Vice President for Township. "We've already taken a step towards this direction by transforming some of the open spaces in City Di Mare for biking and leisure."
Unlike any other bike trail in Cebu where bikers would need to ride a motorcycle or shuttle to reach, this one is the first ever in its league as it is in a highly accessible area at the heart of the city.
City Di Mare's Bike Trail is based on the CXC – Cross Country Short Circuit which is typically between one to two kilometers per lap. It welcomes bikers of all ages – from a three-year-old on a strider bike and teens on their BMX, to riders comfortable in their mountain bikes or gravel bikes. It also offers a pump track section that covers a quarter of the whole track including table tops, rollers, and berms.
For any biker looking for a uniquely fun and challenging course, the City Di Mare Bike Track is the perfect destination to practice bike tricks and skills, increase one's fitness, or simply a place where the community can gather, and where family and friends can bond.
Further emphasizing City Di Mare as the newest biking destination in Cebu City, its pedestrian-friendly roads are also perfect for beginners who are simply looking for a leisurely ride or need a little bit more practice before proceeding to the trail.
As the development is happy to welcome bikers on the new Bike Trail, he also added, "Our long term plan for City Di Mare is to make it a bike-friendly community, similar to one of our established townships, Filinvest City in Alabang, with more bike parks, bike lanes and racks."
Aside from the newly-developed bike trail, residents and visitors can also enjoy many other outdoor activities while basking in the development's scenic open spaces. The pet-friendly City Di Mare Open Park is the perfect location for family and friends to have their picnic, or play life-size games such as tic-tac-toe and Jengga. Meanwhile, the Play Area and Gym Equipment at the Open Park can be utilized where people can interact and play.
For those looking for a fun shopping and dining experience, the sprawling Il Corso Lifemalls provides a selection of retail and dining options with panoramic views of the sea and open spaces. A redefined lifestyle destination, the resort-like establishment brings a refreshing recreational experience of safety, good food, and a fresh breeze with comfort and ease.
True to its live-work-play environment, City Di Mare is also home to quality residential options that cater to the varying lifestyle of discerning homeowners: Amalfi, a picturesque residential condominium inspired by the coastal town in Italy, which offers a mix of resort-inspired amenities, wide open spaces, and a majestic view of mountain and sea. Meanwhile, Sanremo Oasis is a mid-rise residential community that gives a glimpse of the sea and surrounding mountains right from the unit owner's balcony.
From sports enthusiasts looking for a one-of-a-kind outdoor experience to families and friends who simply want to enjoy moments together, can enjoy all that and more at City Di Mare.  To know more, visit https://www.citydimare.com/