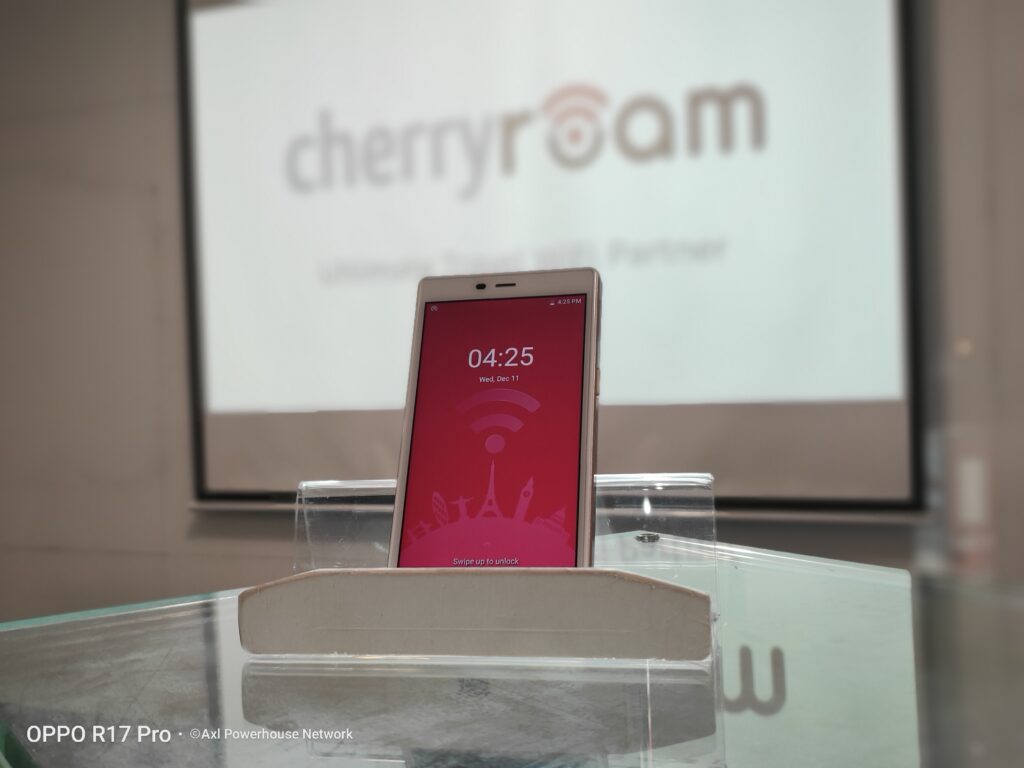 No matter where you are in the world, a traveller will always look for one thing nowadays—yes, we're talking about internet access! Going online is almost like second nature when on a trip—whether it's searching for the best places to go or sharing content on social media sites.
However, purchasing a local sim isn't always the way to go if you're in foreign soil. It is during times like this that the CherryRoam is the perfect solution. Enter a pocket WiFi that gives you mobile data whenever, wherever.
"Going on a trip without access to the internet can be really inconvenient especially if you are abroad. Good thing we have CherryRoam to help our Filipino travelers spend their vacation or business trips hassle-free because our devices are easy to set up, affordable, and offer the best WiFi solution. CherryRoam is a must have for the Filipino traveler," said Jacy T.Chua, Chief Finance Officer.
Never leave for your next trip without this travel essential because…
It's lightweight, and yet very functional
This one's so lightweight, it won't even affect your over-all baggage allowance. CherryRoam offers powerful devices that are not heavy on your pocket (and bag) so you can take it with you when you roam around your destination. CherryRoam T1 Style is at 148 grams, while the CherryRoam T2 Slim has all the ultimate features at just 188 grams.
It's sleek and stylish
With its compact and slimmer design, it's no wonder that this piece of gadget looks a lot stylish and sleeker than ever! This is because CherryRoam believes that function and design should go hand in hand.
It has a long battery life
It may be small but it packs a lot of punch when it comes to battery life. It is equipped with a massive 3,500mAh (T1 Style) and 3,900mAh (T2 Slim) battery, so you're guaranteed of up to 24 hours of connectivity before having the need to recharge.
And oh, did we mention that CherryRoam T2 Slim can also be used as a power bank?
It allows you to purchase and monitor data packages in any country.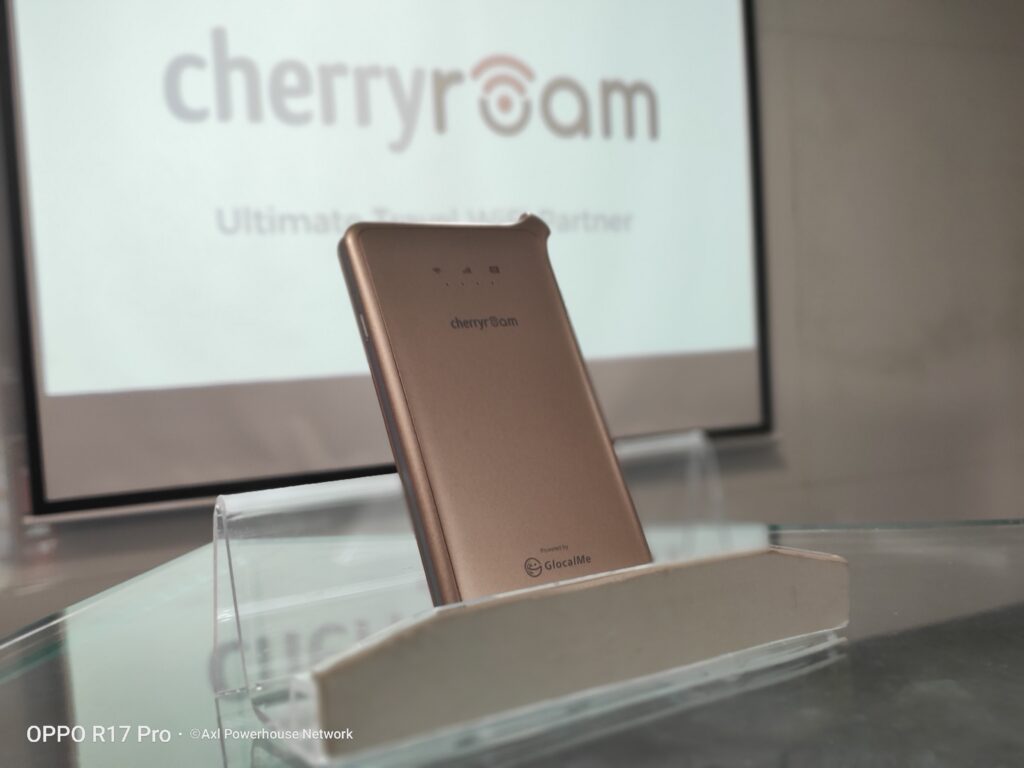 The CherryRoam mobile app that supports both the T1 Style and the T2 Slim gives you the convenience to purchase data packages anywhere you are. Say goodbye to long queues because you can avail the flexible data packages using a credit card or even a PayPal account via their app.
It is well connected globally
The CherryRoam device can let you have a high speed 4G LTE internet connection in more than 140 countries across the globe. You don't need to worry about which network is best to use because CherryRoam automatically connects you to the strongest network in the area.
It's worth every penny you spend
This powerful roaming and pocket WiFi device is definitely worth its price. For only P4,990, you can already have a CherryRoam T1 Style, which is sleek and simple to use. But if you want something more, you can have a CherryRoam T2 Slim for only P6,990. Unlike T1 Style,it has a 5-inch HD touch screen for real-time data consumption monitoring and uses a Type-C USB port.
Travel in style with the CherryRoam T1 Style and CherryRoam T2 Slim.
CherryRoam is available online at www.cherryroam.com.ph and will be available in selected branches of Power Mac Center, Flight001 and The Travel Club this December. You can also visit the website or follow @CherryRoam on Facebook and @cherryroamph on Instagram to stay updated on exciting special product offers and promos.