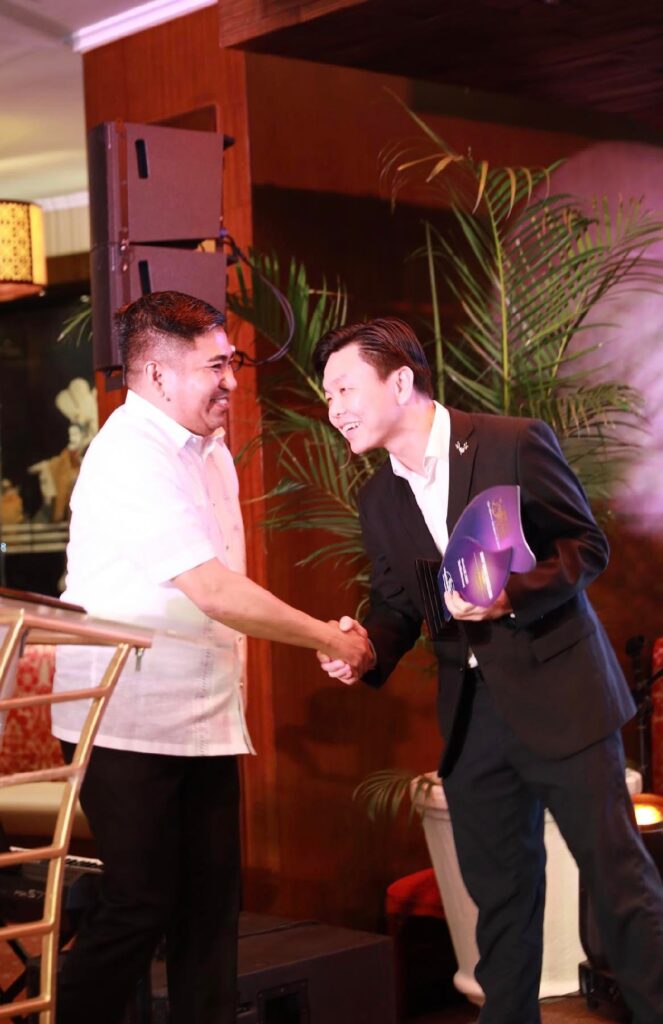 Leaders convened recently at The Manila Hotel for Rising Tigers Magazine Anniversary celebration with the recognition for 19 industry and government leaders of this generation.
Featured leaders for the June issue of Rising Tigers Magazine has been recognized with their success and genuine help for the marginalized and presented to the public at The Manila Hotel last March 30, 2023.
Dinner in Black, Gold and Purple mostly as the motif of the night, 3 Ambassadors from Vietnam, Poland and France joined in the festivities. Her excellency French Ambassador Michèle Boccoz received the award among 6 women leaders from different industries while Polish Ambassador His Excellency Jarosław Roman Szczepankiewicz and Vietnamese Ambassador His Excellency Hoang Huy Chung presented the awards to honourees.
One of the awardees, Saturnino Rovillos, also known as "Chef N," is a notable businessperson and restaurateur. He is the CEO and founder of Illo's Group, a renowned food business that offers hotel-quality gourmet food with no preservatives. Chef N is also a devoted husband and father to his three children. His business has gained a significant social media following, with over two million followers on various platforms. His company currently operates four restaurant branches, two commissaries, and a roofdeck lounge which since his business' inception in December 2019.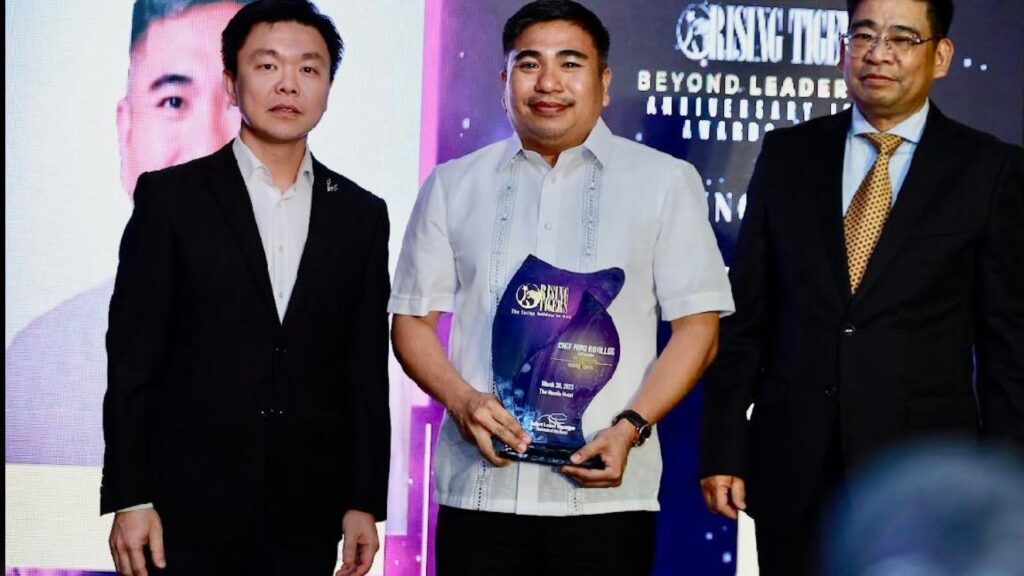 Chef N's success during the pandemic has earned him recognition from numerous reputable publications and media outlets, including CNN News, Philippine Daily Inquirer, The Manila Bulletin, The Manila Times, Lifestyle Asia, MegaMan Magazine and Rated K among others.
Rising Tigers and Nation Builders Awardees
1. Walther Buenavista: Shawarma Shack (Founder & CEO)
2. David Ackerman: StratDev (Founder & CEO)
3. Tristan Cabrera: Esports Pro Player
4. Atty. Arnel Mateo: ADM & Partners Data Privacy and Consulting In (Founder & CEO)
6. DTI Sec. Alfredo Pascual
7. DILG Sec. Benhur Abalos
8. Yu Ming Chin: Viventis Asia (Founder and CEO)
9. Congressman Duke Frasco
10. Nino Rovillos: Illos Party Trays (Founder & CEO)
11. Ramon Garcia Jr: DFNN (Chairman)
12. Michael Pacquiao: Musician
13. COMELEC George Erwin Mojica Garcia (Chairman)
Women of Substance
2. Blanca Mercado: The Manila Times (President & COO)
3. France Ambassador H. E. Michèle Boccoz
4. Romania Ambassador H. E. Răduţa Dana Matache
5. Congresswoman Margarita Nograles
6. Jessica Bellen: Jessy & Co (Founder & CEO)
7. Iona Gibbs: Mutya Ng Pilipinas 2022
8. DBM Sec. Amenah Pangandaman
Other notable attendees includes Paolo Villar, Maritess Allen, Usec. Anna Mae Lamentillo, Usec. Margarita Gutierrez, Becky Garcia and the founders of Rising Tigers Magazine, Andrew and Grace Nicolas among others.
The closing remarks came from the co owner of Rising Tigers Magazine, Brian Poe Llamanzares who just recently had a successful book launch in New York City.
Rising Tigers Magazine, the most distributed magazine right now in National Bookstores nationwide about the rising tigers "Emerging leaders" and nation builders "Captains from different industries" in the Philippines and in Asia launched "Beyond Leadership- Anniversary Issue." These are the men and women who are making a difference for this generation and making an impact in the society not just because of their success in the company or organization they are in but also in reaching out the indigents and marginalized. It's beyond leadership.
The organizers announced already the upcoming events and as follows;
May 18- The Manila Times Presents Global Excellence Awards
June 23- Men and Women Who Matter List
September 23- Rising Tigers Ball
November 23 Asia Leaders Awards
December 20 The Manila Times Presents Captains of the Industry
Tag Media Group published Rising Tigers Magazine quarterly and distributed in National Bookstores, Restaurants and Hotels. For more information, email to president@rising-tigers.asia and check rising-tigers.asia