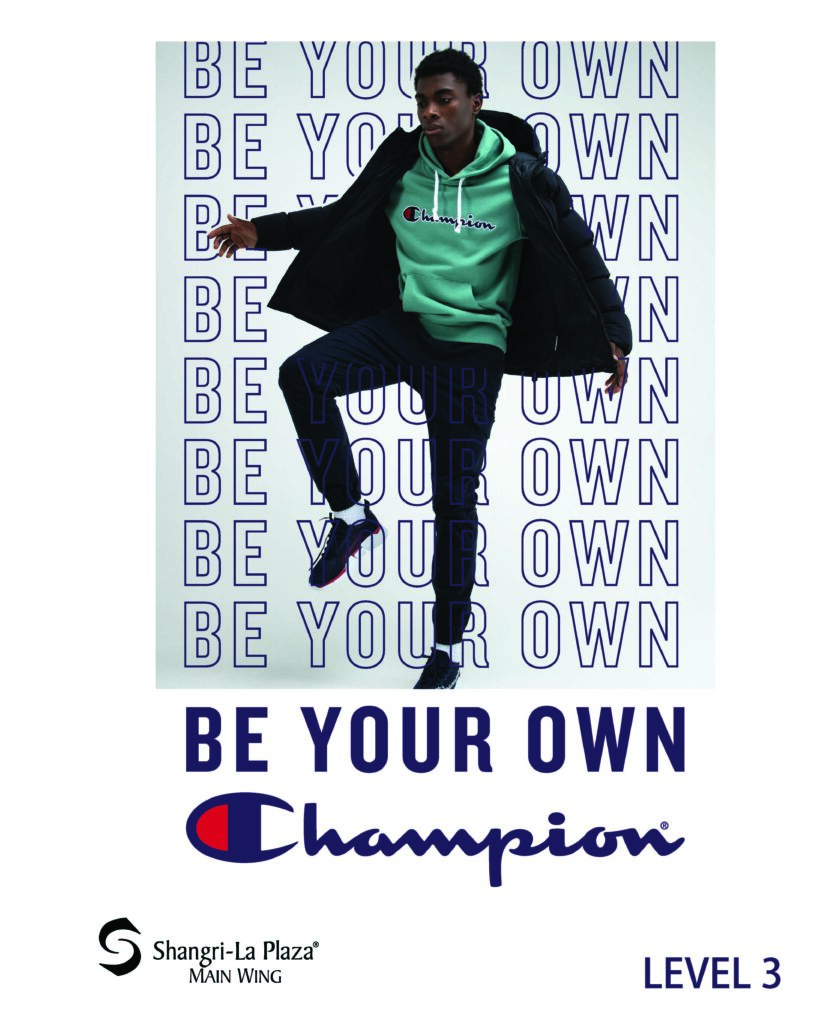 Champion, a classic brand best known for its timeless athletic apparel, is Shangri-La Plaza's newest store on the block.
Established in 1919, American brand Champion offers a full line of hoodies and sweatshirts, tees, track pants, baseball caps, jersey shorts, and other basic athletic wear for men, women, and kids. Each piece comes with the recognizable red, white, and blue C logo or the word Champion. Some are made in Reverse Weave fabric that maintains the shape of the clothing and prevents it from shrinking, making sure it stays in the wardrobe for a long time.
This century-old brand that pioneered the modern hoodie has been enjoying a resurgence when it recently earned the approval of the younger market following a successful series of collaborations with streetwear labels like Supreme, Vetements, and Off White, boosting Champion's street cred and overall profile. In fact, celebrities and fashion influencers—from Jennifer Lopez, Chance the Rapper, and Rihanna to Hailey Baldwin Bieber, Kylie and Kendall Jenner, and Selena Gomez—have been seen wearing Champion pieces on their Instagram and on the streets.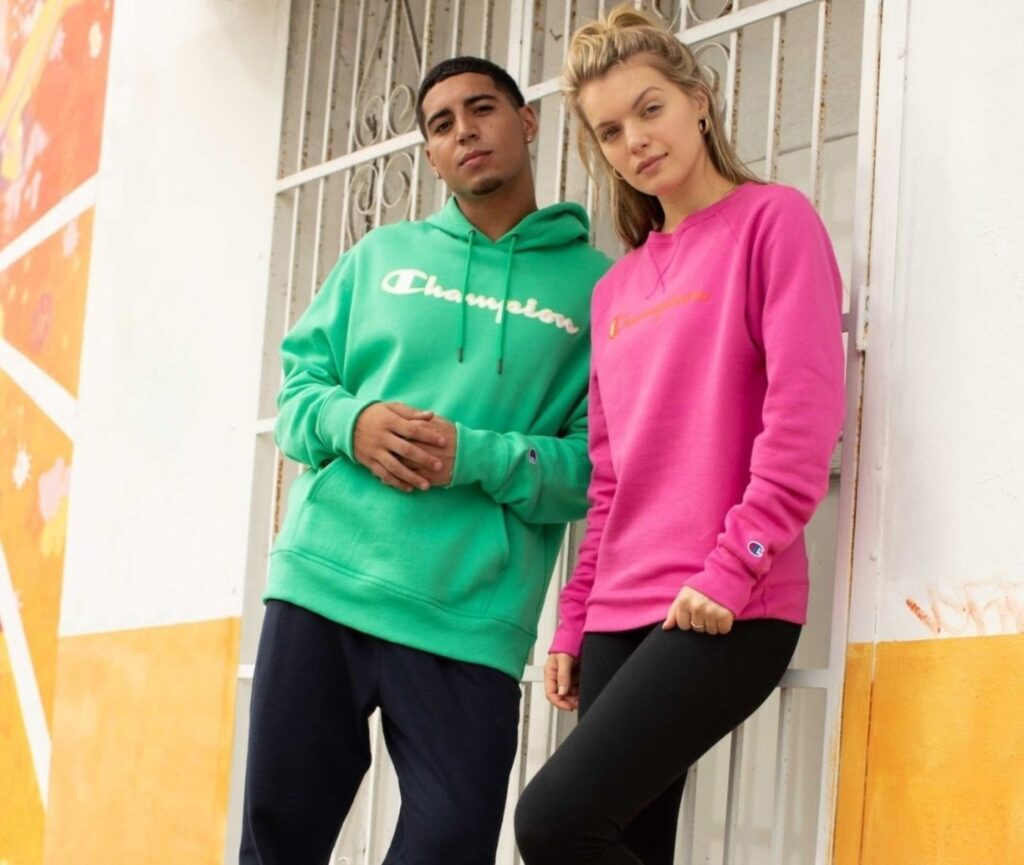 Brands like Champion, which is loved by multiple generations, perfectly fit within Shang's retail mix of well-established and emerging brands. "We're very optimistic about opening a store in Shang. Like Champion, Shang also has that multigenerational appeal, allowing us to reach our target markets—from the young people who recently just heard about us to the older ones who probably has an old Champion hoodie in their closet," says Cheryl Lao – Lee, Managing Director. "At our Shang store, we promise that all our customers will get to shop for themselves and for their loved ones with our racks and aisles of all-time Champion classics and newest offerings."
As a responsible retail company, Champion has also committed to be socially responsible and more sustainable. It has recently launched a sustainable streetwear collection called Re:Bound, which features pieces made from recycled Reverse Weave fabric that's usually discarded during production.
#ShangRecommends Champion for casual, athletic, and streetwear apparel that has a hard-to-replicate nostalgic yet on trend appeal. #ShopShangNow and visit Champion at the Level 3 of the mall's Main Wing.
For inquiries, visit www.facebook.com/shangrilaplazaofficial. Follow the Shang on Instagram: @shangrilaplazaofficial.