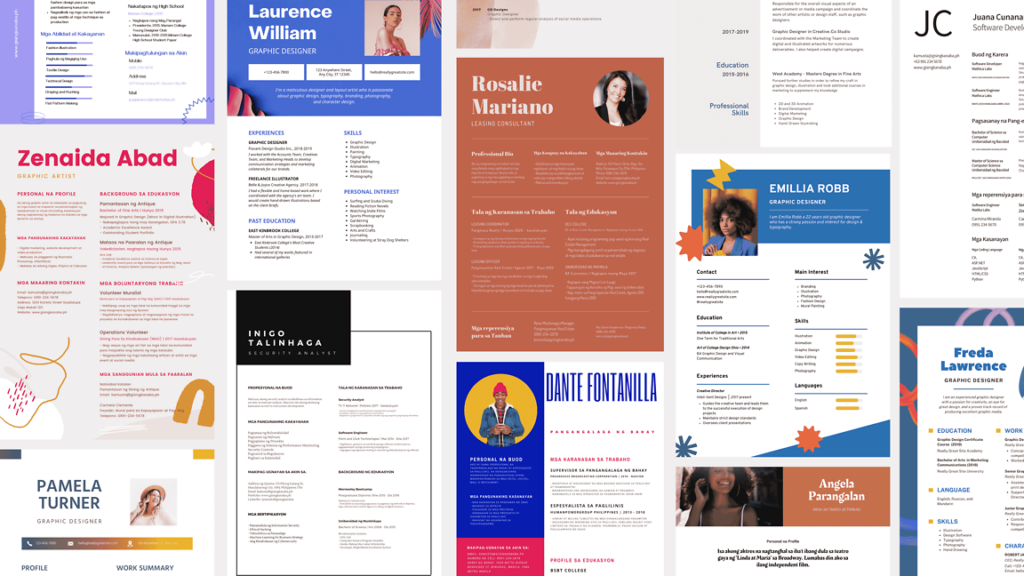 The first step to applying for a job is to submit a CV, a snapshot of a job seeker's background and skills that will serve as a reference for employers to see if an applicant is the right fit for their organization. At this stage in a competitive job market, it is important to have a CV that stands out and presents your qualifications and accomplishments in a creative way.
Canva, the leading intuitive online design and publishing platform, wants to empower jobseekers by providing ready-to-use templates that can help their application get noticed. There are many designs to choose from to make sure that your CV looks polished and presentable.
With Canva's suite of tools, you can make your CV both striking and professional looking. There are templates that can let you stand out with a pop of color, help you highlight your important details such as academic achievements or extra-curricular projects through font choices, or even present your CV in a 3D effect. All you need to do is to pick the design that you think best represents you.
"When applying for a job, first impressions are important. In an increasingly visual era, a great resume or CV makes you stand out, get interviewed, and ultimately land the job of your dreams.  Canva's resume templates are easy to use and can be customized to reflect your skills, values, personality and creativity. We have world-class talent in this country, and with our platform, we want to help Filipino jobseekers get a headstart with their careers. Canva's templates provide design solutions for every milestone, because we believe that whatever creative needs you may have, Kaya sa Canva," says Yani Hornilla-Donato, Canva Philippines Country Manager.
With a catalogue of thousands of design options, Canva makes it easy to design inspiring and engaging content, helping you to achieve your personal and professional goals at any stage of your career. Whether you are a fresh graduate looking for your first job, a seasoned professional looking for your next step up the career ladder, or an entrepreneur presenting your business idea to potential clients, Canva has many user-friendly features that can help you get noticed.
Canva helps to make the creative process easier for any design-related task, through thousands of templates and images at your disposal so you don't need to start from scratch. The site is easy to navigate, and you can narrow down your search through keywords and advanced search tools that can quickly pull up your best design suggestions.
Explore the site through https://www.canva.com/resumes/templates/ and find the CV template that best represents you. Build your confidence as you create a resume that highlights what makes you hireable, and take that important first step towards your dream job.