Whether you're a student, a teacher, a small business owner, a job-seeker, a home buddy, a content creator, or simply someone who wants to express creatively, there's a template for you in Canva. Canva launches 'Kaya sa Canva' campaign to highlight its vast selection of free ready-to-use templates that can cater to a wide range of projects and needs.
"At Canva, our mission is to empower the world to design with our easy-to-use design platform," Yani Hornilla-Donato, Country Manager, Canva Philippines said. "Good design is about achieving goals through visual communication. With our campaign, "Kaya sa Canva" we want to encourage our Filipino users to explore our beautifully curated library, and find thousands of free templates that will empower them to communicate with purpose and get things done."
Whatever your design needs, Kaya sa Canva. From advocacy, career development, business, education, special events and more, Canva has thousands of templates that can be edited to fit anyone's visual communication needs.
Get your dream job with fresh CV templates
Your CV or resume should showcase your personality and uniqueness. It's your key to standing out among the other applicants, and   impressing your potential employer. Job-seekers and college and university students who want to enhance employment prospects should maximize Canva's customizable resume templates with creative, sleek, and professional-looking layouts.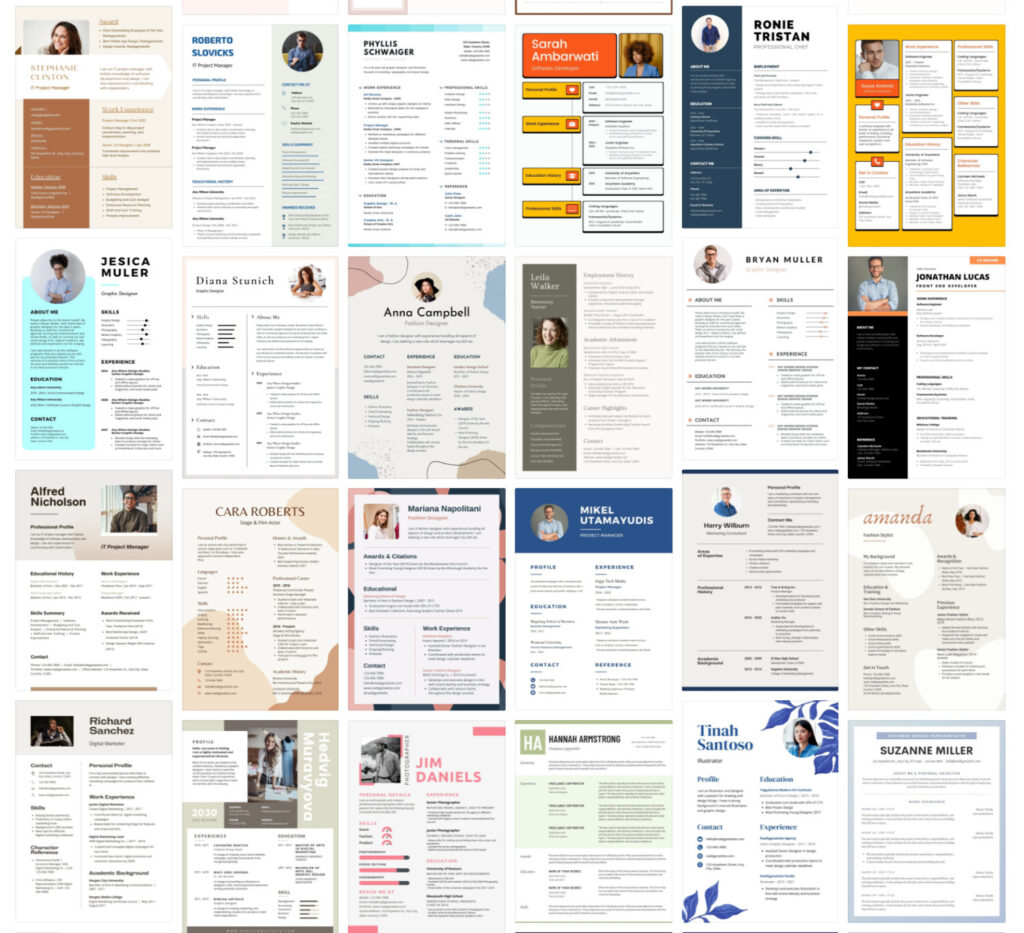 Make your business stand out with amazing marketing content
Micro, small, or medium-sized businesses can build their brand by making the most out of all the branding and marketing templates that Canva offers. With millions of beautiful social media templates, photos, videos and graphics, brands are not only able to create visually appealing online ads, marketing brochures, business cards, but save a lot more time as well.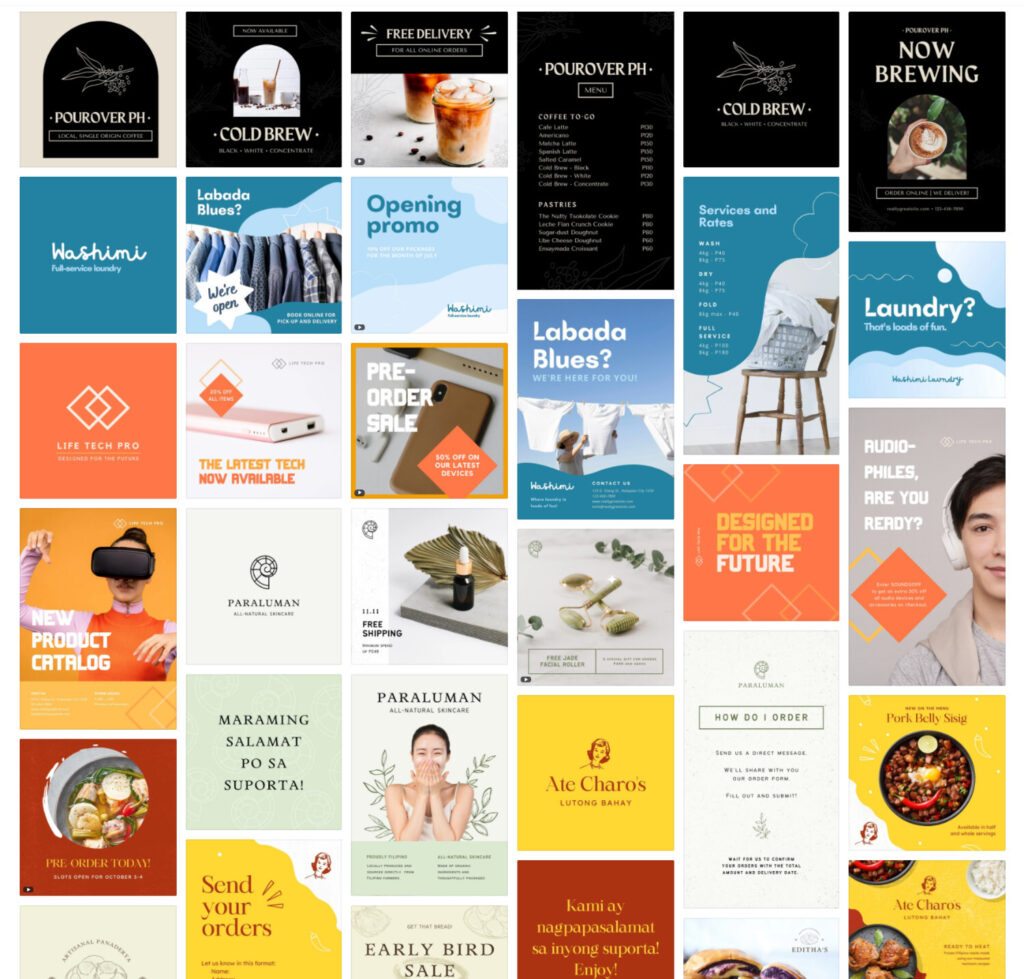 Grow your audience with inspiring and engaging visual content
Aspiring influencers and professional designers who make content professionally can design with ease with Canva to enhance their content. Content creators can bring their ideas to life in minutes using Canva's social media templates, video editing and animation features, and content library. Creators can also design, schedule, and post their social media content right from the Canva platform.
Collaborate with your team with ease through Canva's presentations templates
In an increasingly visual era, presentations are the way to go when it comes to communicating your idea. And as remote working quickly becomes the norm, presentations are no longer just delivered in a physical meeting room, teams are finding new ways to collaborate online and get things done. Canva Presentation templates allow teams to co-create, review, and comment on projects real-time.
Canva makes it easy to design engaging visual content, helping you achieve your personal and professional goals. "Whatever project you have in mind, whether it's a winning resume, an engaging branding collateral, or a visually appealing content for your channel, Kaya sa Canva," Donato said. "Our high quality templates make it easy and efficient for anyone to design for any purpose. Individuals and teams can create content with Canva to suit any brand and topic."
To further empower Filipinos to design, Canva will also roll out new templates in the coming weeks that anyone will surely love. To know more about Canva, visit https://www.canva.com/