- Advertisement -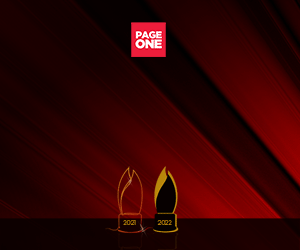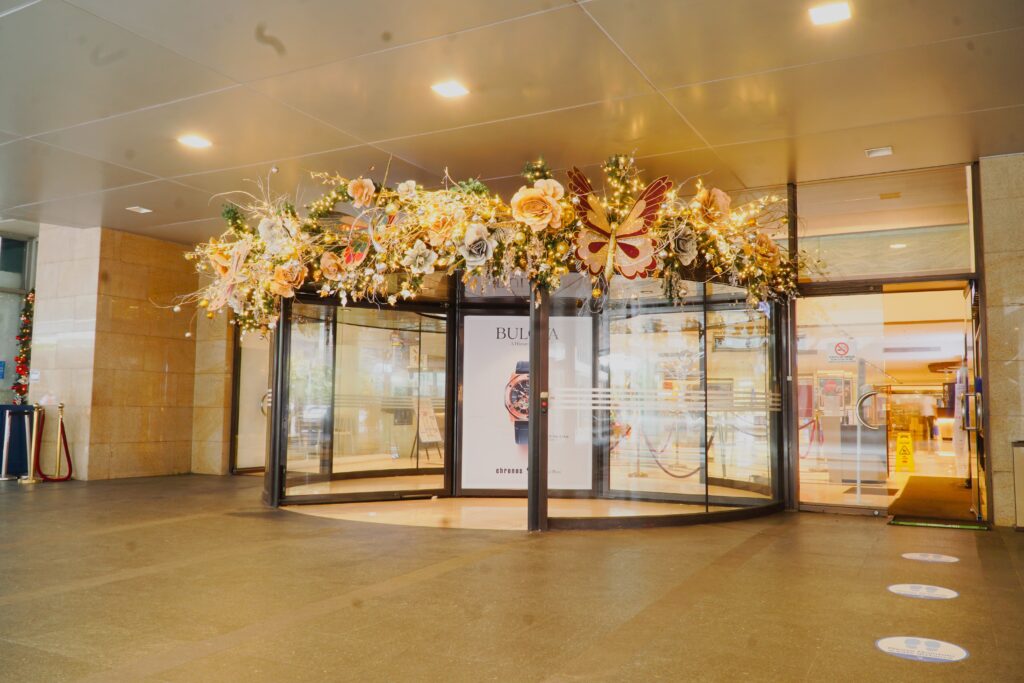 From the Taal eruption, the COVID-19 pandemic, to Typhoon Ulysses, the country has faced a year full of challenges, but Filipinos are a strong and resilient people – we bend, we do not break. As 2020 inches to a close, Shangri-La Plaza celebrates our most beloved holiday with the warmth of home, and fills our hearts with the one thing that keeps us all going – hope.
"After everything that we've all gone through, many of us may not be in as high spirits as before. But Christmas always brings joy and healing, and Shangri-La Plaza wants to put that at the center of our celebrations," says Joy R. Polloso, EVP of Shang Properties, Inc. "It's a choice to see beyond the current circumstances that we're facing to something much better. That's hope, and that's what Christmas at the Shang is all about."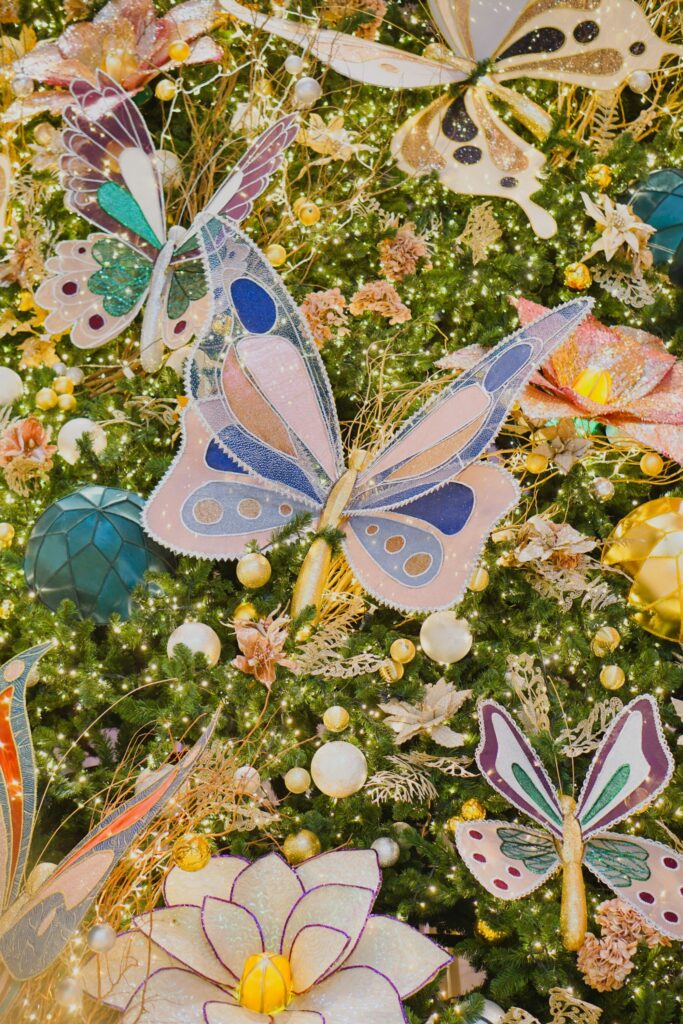 The mall decks its halls fittingly with butterflies, symbolic creatures of transformation that reflect Filipinos' capacity to continuously push forward, come through a great deal of darkness, and still come out as something beautiful. Cebu-based fashion designer Axel Que's magnificent gown that stunned at the Ms. Universe- Philippines pageant is one of the centerpieces of Shang's décor.
The popular designer has teamed up with the mall, allowing his masterpiece to be showcased there for the season. "Shangri-La Plaza is a very prestigious and reputable brand. Its level of excellence is something I always strive to achieve in my personal and professional life."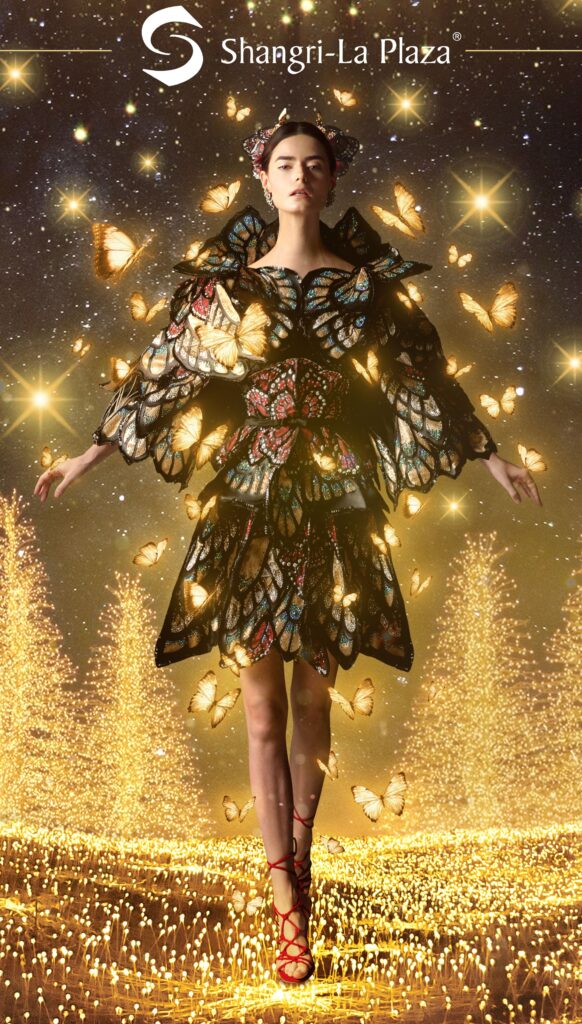 Que's design inspired by the Monarch butterfly infused with traditional Mascota costume elements aligns perfectly with Shang's thematic décor, spotlighting the complexity and detail of nature's angels. More importantly, Que is in complete agreement with the message the design conveys, "I think our common goal is to uplift the spirits of our countrymen. We can ignite a spark in their hearts through these small acts, and that is already an achievement in itself."
Shangri-La Plaza welcomes its community with a truly meaningful and wonderful flight of the butterflies that lead to a brighter, better future. Que shares, "I hope my design as well as the decorations symbolize the hope for a better tomorrow. The kind of hope that helps us all move forward, unequivocally united, and moving towards a common goal of progress."
Stories of Hope and Resilience also abound in Shangri-La Plaza's social media pages, inspiring its community to celebrate the season. Christmas events and performances, as well as bazaars and fairs are ongoing, and with the mall's longer hours, provide mall guests a haven of happiness this Christmas.
For updates and inquiries, follow Shangri-La Plaza on Facebook at www.facebook.com/shangrilaplazaofficial and on Instagram @shangrilaplazaofficial.