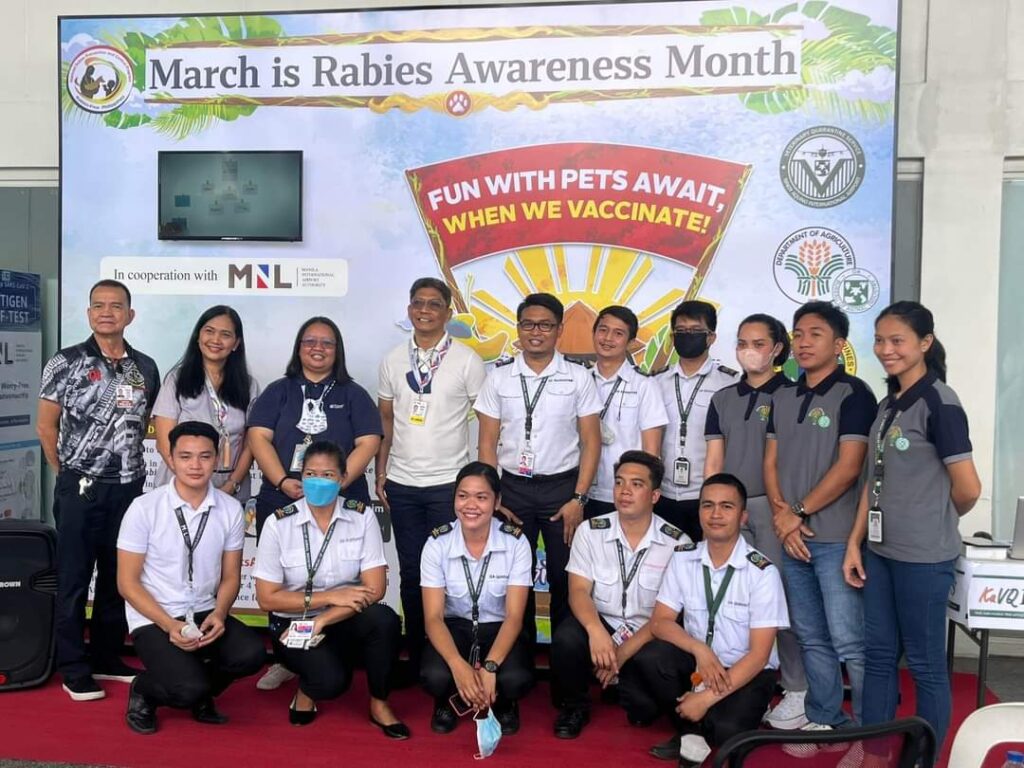 Because rabies is one of the most lethal viruses, the Department of Health (DOH) considers it a major public health issue. It is responsible for 200-300 Filipino fatalities each year.
To address this issue, the pharmaceutical firm Boehringer Ingelheim Philippines, through their Animal Health division, has joined forces with the government to mark March as Rabies Awareness Month (RAM). To promote public engagement, Boehringer Ingelheim has set up a RAM picture wall at NAIA Terminal 2 where pet owners can take photos and post them on social media.
Dr. Apple Nagera, Head of Business Segment – Pets for Boehringer Ingelheim Animal Health Philippines, Inc. emphasized the significance of raising awareness about rabies and the importance of vaccination for both pets and their owners. "Our RAM photo wall is an excellent opportunity for pet owners to showcase their love for their furry companions and to spread the word about this serious health issue. By using the hashtags #RabiesFreePHand #FunWithPetsAwaitWhenWeVaccinate, pet owners can help raise awareness about the importance of vaccination and show their support for our mission to make the Philippines rabies-free."
The Philippines is one of the top 10 countries worldwide with a rabies problem.  Recent statistics from the Bureau of Animal Industry (BAI) notes the increase of rabies cases in the country, from 1,038 in 2021 to 1,160 in 2022.  Human rabies also showed a rise, from 228 in 2021 to 305 cases in 2022.