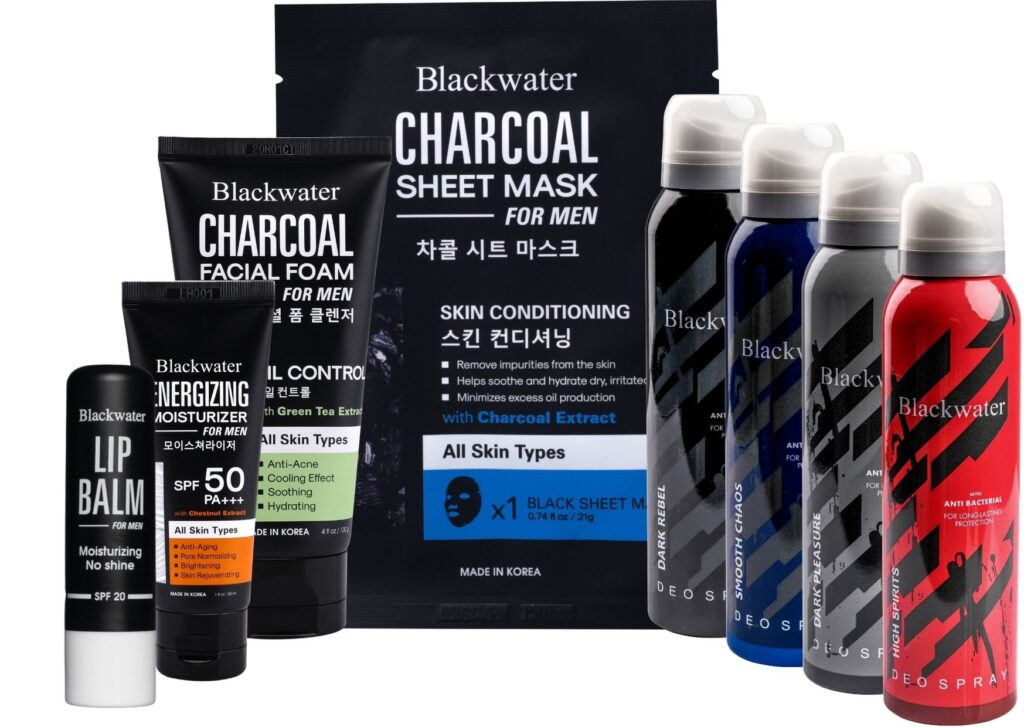 Our dads have always been there to pamper us and made sure we get the best care all the time. Now, it's our turn to pamper him and show we appreciate all the love and care he's given us through the years. 
Blackwater list down these Father's Day gift ideas to help dad to achieve a suave and fresh get-up on their special day and every day!
The secret to great skin, regardless of gender, is cleansing. Start dad off on a great skin cleansing routine with Blackwater Charcoal Facial Foam – a soothing, hydrating, and invigorating facial cleanser. This has a cooling effect, which is a perfect treat for dads who want that refreshing and invigorating effect.
One of the most notable benefits of moisturizer and sunscreen is that it protects the skin against the sun's damaging effects. That's why it's important especially for dads, who are always outside doing errands and work, to take care of their skin to avoid risk of having skin irritation or sunburn. Blackwater Energizing Moisturizer SPF 50 PA+++ can protect his skin from the harmful UV rays of the sun as it keeps his skin moisturized with chestnut and Hinoki cypress leaf extract. This will also help improve dad's skin texture and treat acne. Now, our dads can go outside safely with moisturized and protected skin! 
Show your dad that they, too, deserve extra tender love and care! Make sure to add Blackwater Charcoal Sheet Mask to your gift list to give him the pampering he deserves after working hard. This sheet mask has charcoal extract to effectively remove deep-rooted skin impurities, cucumber extract to help soothe and hydrate dry, irritated skin, and Witch hazel extract to control excess oil production and reduce skin inflammation. A quick fix for dads when they need to look instantly soothing and radiant for any occasion.
It's important for dashing gentlemen out there like our dads to keep their lips healthy-looking too! Blackwater Lip Balm has ingredients that help protect the lips from other damaging effects of the sun. Help him lessen the appearance of dry, chapped lips and get those extra pogi points!
Keep dad smelling fresh all day with Blackwater Deo Spray. Choose from four different scents ranging from citrus to woody scents– you can get him the Dark Rebel that has subtle hints of citrus and light florals scent or the Dark Pleasure if they prefer the sweet, juicy, and woody-herbal type of scent. If you want to give your dad a youthful, and stylish fragrance, you can gift him the Smooth Chaos scent that comes up with a refreshing smell difficult not to notice! Lastly, the blend of citrus, unique, night-blooming flowers, leather, and cedarwood fragrance of High Spirits scent is a perfect gift for your dad especially if they prefer light yet masculine fragrance— a scent that will capture every dad's heart!
Take your dad's 'Mr. Suave' get up into the next level with these skincare must-haves. All products are available in leading supermarkets nationwide, at Lazada (www.lazada.com.ph) and Shopee (www.shopee.ph). Follow @blackwaterphofficial on Facebook or @blackwater.ph on Instagram to know more.