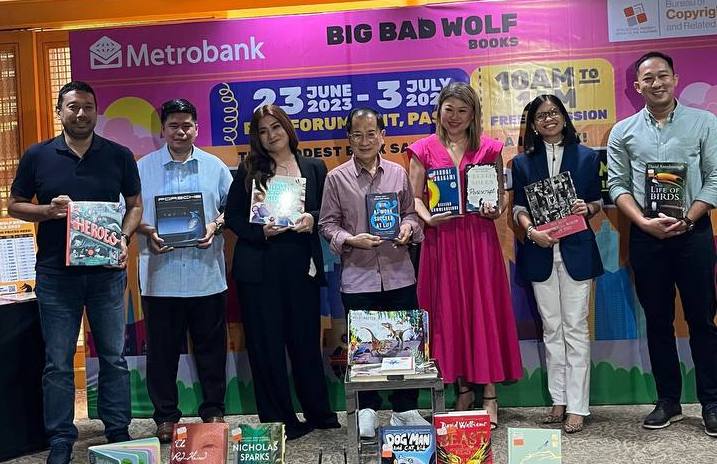 Big Bad Wolf Book Sale is happy to announce its greatly awaited return to the Philippines following the epidemic, from June 23 to July 3, 2023, in the PICC Forum Tent in Pasay. With the motto "Bad Does Good," this literary festival promises a journey filled with fantastic bargains and unique deals for everybody.
UNBELIEVABLE Retail Experience
To provide a memorable experience, guests may find their favorite books for as little as Php20, allowing them to stock up on a wide variety of genres without breaking the bank!
"We are thrilled to be returning to the Philippines after three years with the support of the Intellectual Property of the Philippines," says Jacqueline Ng, co-founder of Big Bad Wolf Book Sale. "Our return shows the Filipino's overwhelming support and passion for books. We are bringing an unmatched literary collection at unbelievably affordable prices."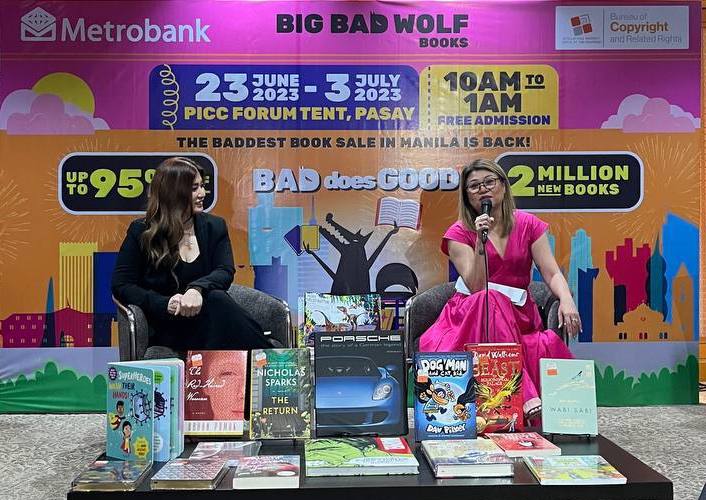 Exciting Partnerships
To further enhance the readers' experience, Big Bad Wolf is proud to announce its partnership with Metropolitan Bank & Trust Co. as its first and official bank partner. Visitors can expect special offers and discounts when using their Metrobank credit and debit cards, making it even more rewarding to explore the vast collection of books:
Metrobank Exclusive Payment Lanes – enjoy dedicated lanes during the sale;
0% installment– For a minimum purchase of P3,000, avail of 0% installment for 3 months;
Up to 10% cashback– Purchases of P5,000 with Metrobank credit cards can score up to 10% cashback; and
Metrobank VIP Lounge – Qualified World, Platinum Mastercard and Travel PlatinumVisa cardholders will have exclusive access to a special lounge where they can sit and spend time reading their latest book haul.
"Metrobank is excited to be part of Big Bad Wolf's return as its official bank partner. This tie-up allows us to inspire a reading culture among Filipinos that will help shape minds of the future," said Gail Male, Metrobank Senior Vice President and Cards, Personal Loans, and Digital Channels Head. "Metrobank cardholders are definitely in for a rewarding and seamless book shopping experience filled with discounts, cashback, and special offers."
Those interested in getting a Metrobank credit card can apply for one at the special booth located at the event or visit https://apply.metrobank.com.ph/creditcard before the event to possibly enjoy the exclusive Metrobank benefits. Qualified applicants can get either zero annual fees or 120,000 welcome rewards points for select cards and amounts of accumulated spend.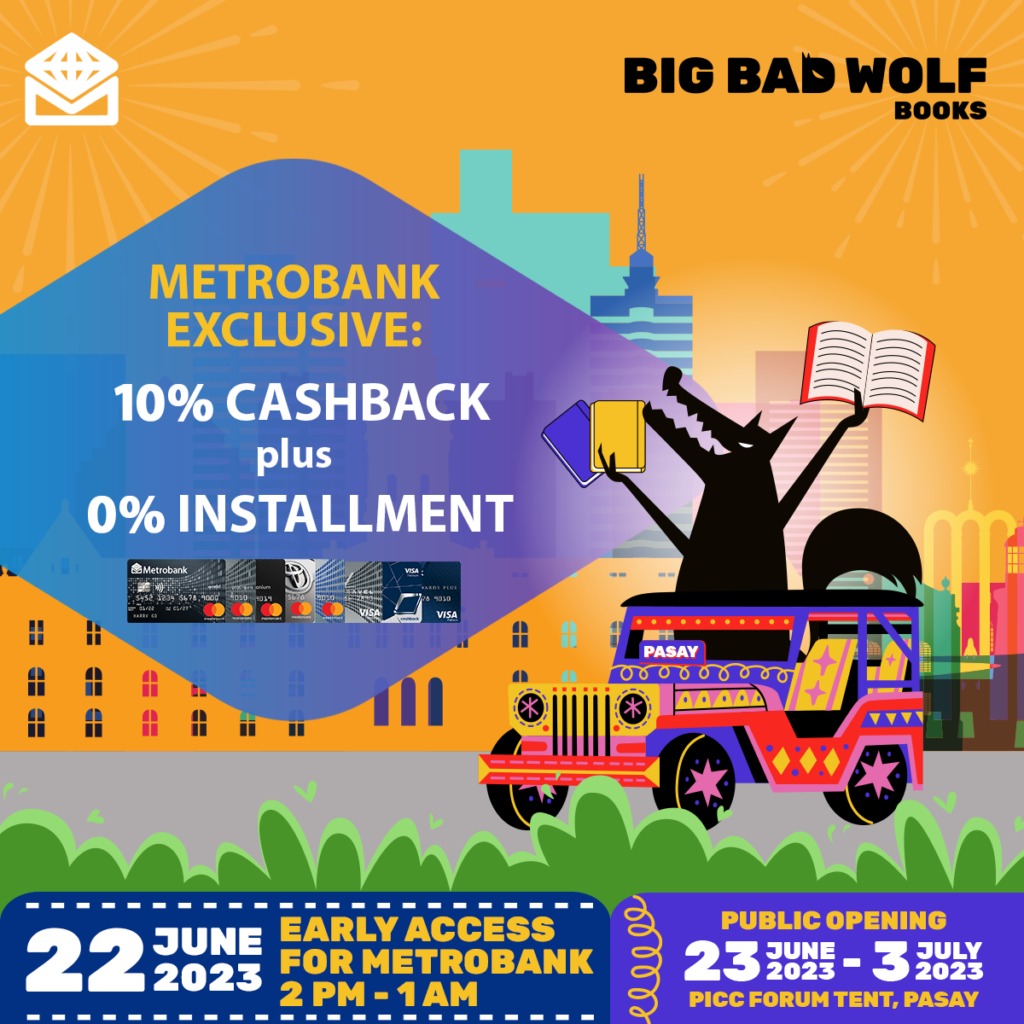 For more information regarding Big Bad Wolf Books' grand return to the Philippines, please visit https://bigbadwolfbooks.com/