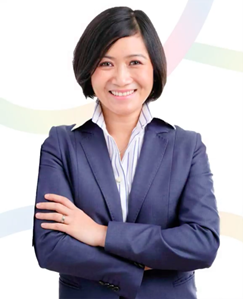 To officially welcome a new year of work in 2022 and inspire their employees to do their best, Pfizer Philippines has convened his leadership and management team – by the country leaders manager to district managers – in an online kickoff meeting last January 7.
The meeting, which had the theme "Connecting Hearts, Connecting Science," had Pilipinas Shell's first female president and CEO Lorelie Quiambao Osial as keynote speaker. She shared insights and stories, and answered questions about her 20-year career with the multinational energy company.
Osial believes that there is no formula to be a strong leader, although there can be a single framework that allows for differences or changes.
"As a leader, you do need to be clear about your own purpose and the purpose of your organization. Be ready to evolve, have a growth mindset, communicate purposefully and with the right frequency, and value your people and resources," she said.
One of the things she realized during the pandemic, when the changes came so swiftly and unexpectedly, was to stop being reactive and go proactive. "Let's switch the way we think—let's look at the worst-case scenario," Osial said. "It becomes a bit easier because you have taken a step back, looked at what's happening and what could happen and having faced and planned for all that, you become more courageous and braver."
Osial also underscored the importance of forging and strengthening deeper relationships even if the pandemic dictates that people reduce contact and communicate digitally and virtually. "The setting has changed. People's conditions have changed. Even if you've already established connections, there's a need for relationships to be more nuanced with your peers, your team, and your stakeholders," she added.
"We are very grateful for Ms. Osial's inspiring message that surely resonates with our entire leadership and management core. We are confident that everyone will take this to heart as we achieve our professional and organizational goals and objectives in 2022," said Sam Zabala, Country Brand Lead, Pfizer Hospital Business Unit.
Osial assumed Pilipinas Shell's top post last December 1, concurrently serving as the company's vice president of Finance Process Expenditure. She worked for  Pepsi-Cola Philippines and Jardine Logistics Philippines prior to joining Shell in 2001. Osial graduated from Silliman University with a Bachelor of Science in Accountancy in 1996 and earned her MBA at the University of Western Australia in 2004.