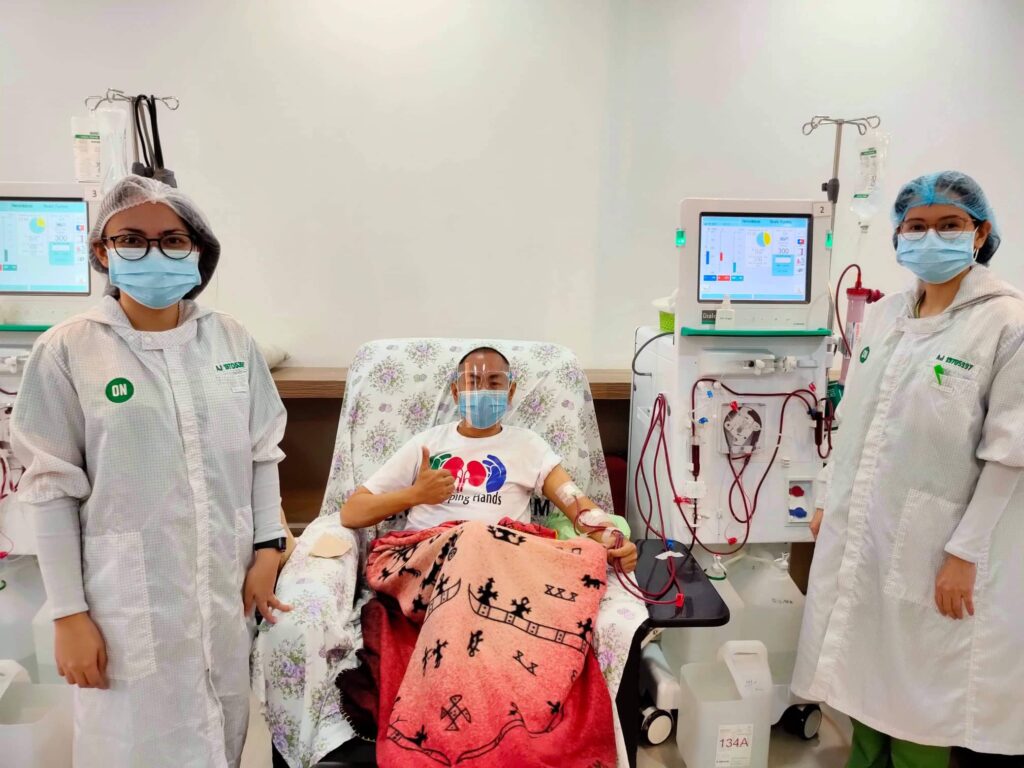 Braun Avitum Philippines, one of the leading dialysis companies in the Philippines, saw yet another opportunity to give back with the launch of its 'Share-A-Dialysis' treatment program.
'Share-A-Dialysis' allowed kind-hearted individuals to nominate a B. Braun Avitum dialysis patient to receive free dialysis treatments simply by "nominating" the patient via Facebook Messenger, sharing their inspiring story, and explaining why they deserve the free treatment on B. Braun's official Facebook page.
In addition to 'Share-A-Dialysis,' another contest, called the B. Braun's Vlog Contest, provided an opportunity for B. Braun patients to showcase their "vlogging" talents on 1 to 2 minute-long videos where they can share amazing and inspirational stories of their dialysis journey with B. Braun.
Selected winners on the 'Share-A-Dialysis' program and the B. Braun's Vlog Contest were awarded three free treatments as a consolation prize, and five free treatments as a grand prize.
The winners of 'Share-A-Dialysis' and the B. Braun's Vlog Contest were announced in the company's official Facebook page on December 15 and December 20, respectively, with the latter's winning vlog entries also being posted in the Facebook page.
The coronavirus pandemic affected countless numbers in ways we cannot imagine, but perhaps more so with those who are poverty-stricken.
B. Braun always answers the call with a readiness to lend a hand.
Part of the 'B. Braun Cares' umbrella advocacy, 'Share-A-Dialysis' and the B. Braun's Vlog Contest are just some examples of many CSR (corporate social responsibility) programs that demonstrate the company's faithful concern for its patients.
These company initiatives help deserving indigent patients, providing moral and financial support extended willingly not just to B. Braun Avitum Philippines stakeholders but to others, as well.
Due to the overwhelming successes of last year's B. Braun Cares, the company has committed to introduce similar programs that will surely touch the lives of many others in need.