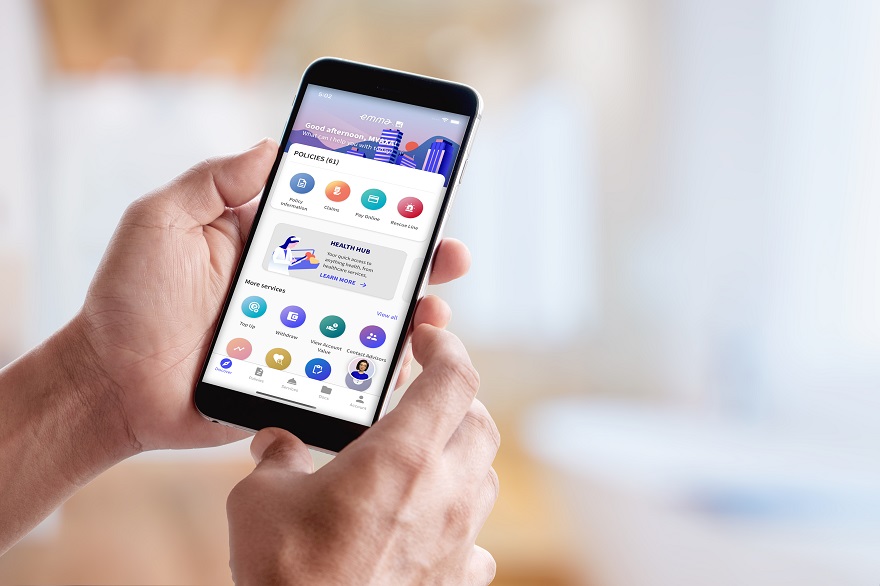 AXA Philippines recently participated in the online regional roundtable discussion "Innovating with AI Technologies and Data Analytics" hosted by the Asia Internet of Things, Business Platform (AIBP) Focus, and Dell Technologies. Abby Oliva-Cenzon, AXA Philippines Director for Transformation and Technology Strategic Portfolio, joined the discussion as one of the key panelists and shared insights about AI's significant and imminent changes in the insurance industry as companies evolve to insurance technology or insurtech.
Artificial Intelligence (AI) has revolutionized the insurance industry by helping insurance providers deliver more efficient, effective, and personalized products and services to customers, the discussion revealed.
"Insurtech companies now use technological innovations like AI to redesign the current insurance model, looking to seek more savings and efficiency. Through these innovations, they are looking to offer ultra-customized policies, social insurance and dynamic price premiums," said Cenzon.
She also shared that since the implementation of AI in the banking and finance industry, insurers have gained a competitive advantage in underwriting, improved claims management, and data-driven development of new insurance products.
"AI widens the scope of data sources that underwriters can use for their evaluations. AI uses big data analytics, allowing to dig deeper visibility into customers' risk profiles, personally tailoring premiums. AI-based underwriting solutions enable insurers to deliver hyped and customized offerings, resulting in a swift price optimization," she said.
Moreover, AI has accelerated the time it takes for a customer to buy a policy or settle a claim.
Cenzon added that by leveraging on AI technologies, AXA Philippines was able to establish its Social Media Command Centres. Another application that AXA Philippines uses to deliver faster customer service is MyAXA, a mobile app that allows customers to view their policy details, download policy documents, and make specific policy changes.
Moreover, the company's Emma by AXA PH app serves as AXA Philippines AI chat bot partner that enables anyone to access AXA Rescue Line for free 24/7 emergency assistance, as well as allows customers to easily file claims and buy insurance online.
When it comes to embracing and utilizing AI, Cenzon also stated that insurance, banking, and financial technology (fintech) industries should work hand in hand to help traditional banks adjust and adapt to AI.
"Partnering with financial technology companies or fintechs can help expand the reach of the various types of available technologies. Instead of viewing them as competitors, AXA Philippines works closely together with fintechs from the FinTech Group of the Philippines where we help each other to adapt and scale," Cenzon said.
Rapid advances in technologies especially in the next decade will lead to major changes in the insurance industry. AI will continue to redefine the insurance industry, carrying new technologies to create innovative products, harness cognitive learning insights from new data sources, and exceed customer expectations for individualization and dynamic adaptation.
Indeed, according to Cenzon, digital transformation in insurtech is "a game changer on how we see the insurance industry today and in the future."
Other panelists who were also at the virtual roundtable included industry leaders, namely Dell Technologies Senior Director for Data Center & Compute Solutions Chin Wah Mak, Citibank Vice President and Global Program Manager for CXRam Kishore Jaladanki, and Microsoft Sales Director for Data Analytics and Artificial Intelligence – APAC Karthikeyan Rajasekharan.
For more information about AXA Philippines, visit www.axa.com.ph.