With a prime location that's a few minutes away from the bustling Makati CBD and known for its vibrant art, music, and food scene, North Makati or NOMA has turned into a land of promise for every young professional, artist, and entrepreneur. Now, NOMA welcomes the community's newest hub, Assembly Grounds at The Rise.
The two-story community or boutique mall that's integrated into The Rise combines world-class architecture and interior design with Shang Properties' thumbprint on residential and commercial development. NOMA's newest stomping ground along Malugay Street has a good mix of restaurants, cafes, services, and essential stores that serve residents of The Rise and its neighbors—all carefully curated with their urban lifestyle in mind.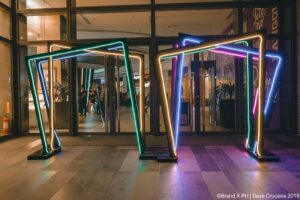 At Assembly Grounds, the locals at NOMA don't have to go far to grab their favorite cup of joe with Starbucks Reserve that offers the rarest and the most extraordinary coffee and concoctions.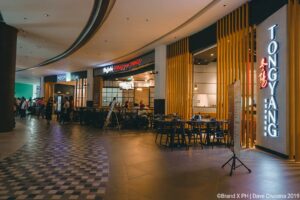 Foodies looking for different cuisines can find unique discoveries at Assembly Grounds. It has a strong offering of Asian restaurants with Yuki Café and Tong Yang Shabu-Shabu Express. Searching for a taste of home will also be easier as it has Filipino restos like Recipes and the famous Zubuchon. A dinner date with friends over fajitas and mojitos at Fiery Style Southwestern Flaming Grill or a night out with them over chicken and beer at Buffalo's Wings N' Things or a quick bite from 7-Eleven or BreadTalk are also just a few steps away at the new NOMA hub.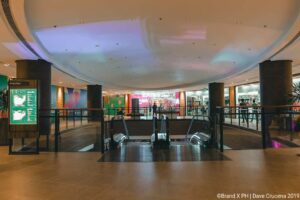 Errands are a breeze at Assembly Grounds with the opening of its own branch of BPI, True Value, and Daiso. Finally, like a true one-stop community hub, residents in the area can also enjoy a much-needed me-time at either Nisce Skin Medispa, BOHO by Nail Tropics, Pink Parlour, and /nook/ Salon.
Still, there's more to come. Diners can look forward to Chatto Bites that offers Americanized Japanese and Asian fast food; Ramen Daisho that's known for its delectable Japanese ramen served with piping hot creamy broth; Mey Lin Express with its hand-pulled noodles, dim sum, and dumplings; Vinatrang Cuisine has a strong selection of healthy and flavorful Vietnamese food; and Kuya's that offers Filipino comfort food. There are also Premier the Samgyupsal for Korean favorites, popular fast-steak resto Pepper Lunch, and healthy, organic meals from Salad Bowl. Those who prefer something western get to taste exciting flavors from Casa Mia's Italian dishes and Raging Bull + Burgers' wagyu and gourmet burgers.
Fruit and milk tea lovers won't be left behind as the hub will soon open the popular Taiwanese tea shop Yi Fang and Mihimihi that also offers multi-flavored French puffs. Craft beer enthusiasts are also in for a treat at Spektral's branch in Assembly Grounds featuring its unique selection of craft beers from Cebu, Bacolod, and Pampanga and other specialty liquors.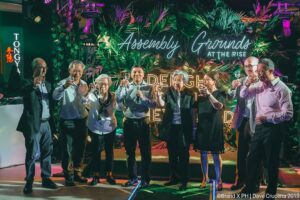 Assembly Grounds is also beefing up its offering of services, including upcoming Lomi Imua Relaxation Hawaiian Spa, Sanbry Men's Grooming House, Acero Dental Clinic, Besa's Footwear and Bag Restoration, and Security Bank. The go-to NOMA hub also welcomes Tapout Fitness with its unique martial arts infused fitness program, and multi-brand lifestyle concept store, CURATE.
With a knockout selection of establishments and services, Assembly Grounds is a perfect fit for NOMA's young, savvy crowd.
For inquiries, call 8-298-8000 loc. 4 or visit www.assemblygroundsattherise.com. Follow Assembly Grounds on Facebook, Instagram, and Twitter: @assemblygrounds.
All photos courtesy of Brandxph photographer Dave Crucena