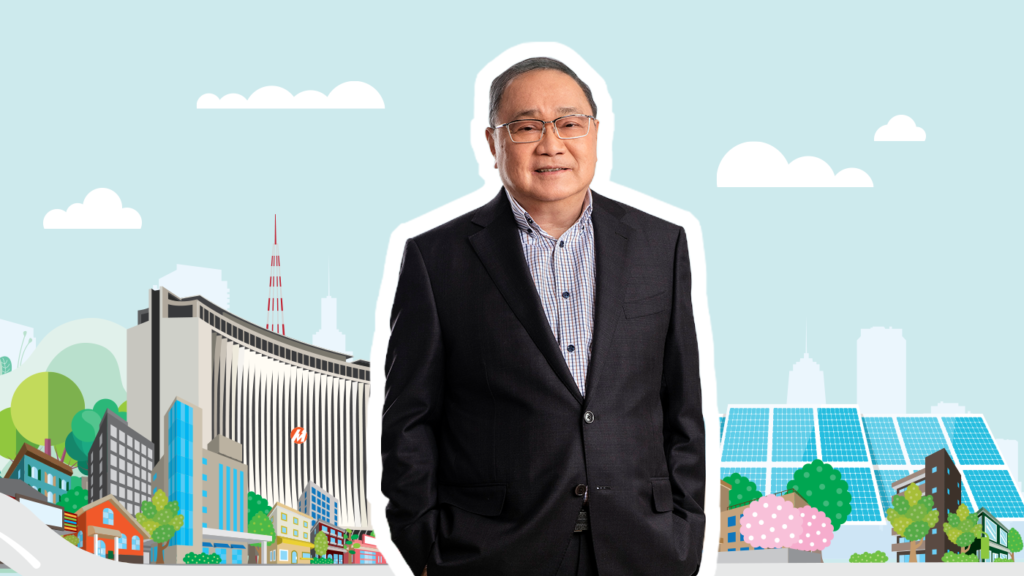 Meralco Chairman Manny V. Pangilinan, also known as MVP, has always championed customer-centricity from his troops, and so it is not surprising that the Meralco team is inspired to do the same.
When the pandemic hit in March 2020, amidst the operational and transport issues that made keeping the lights on a challenge, and billing and collections became difficult, MVP gave the clear direction to make the customer the priority.
He said, "Our greater purpose is serving the country while caring for our people during this unprecedented and unsettling time of COVID-19."
MVP also reminded his troops to use that time to understand customers more and learn from the situation, turning #KeepingTheLightsOn from a hashtag to a reinvention of the business.
Enhancing customer experience
Following MVP's vision and with President and CEO Atty. Ray C. Espinosa at the helm, Meralco listened and learned from its customers, taking great strides in enhancing the customer experience. "Powering the customer, the community, and the country continues to be Meralco's solemn duty, and we pledge to adapt our services and hand-hold customers in this journey for a better normal." said Espinosa.
To serve more customers, the Customer Care Group was beefed up and transformed. Live chat on Facebook became a key channel, with capacity increased to 8,000 transactions per hour.
All Meralco Business Centers now have a Virtual Customer Assistance (VCA) System. This gives customers the option of video conferencing with a Meralco customer care representative who is working off-site, providing a safer interaction.
To reduce waiting time, an Online Customer Appointment (OCA) on the Meralco website and Meralco Online web version allows customers to schedule their visit to the Business Center at their most convenient time. OCA will also offer online video conferencing so customers can discuss their concerns from the safety of their own homes.
To provide customers proactive updates, an aggressive program was launched to get customers to update their contact details. Once they do, bill reminders, payment confirmation, and service bulletins are messaged straight to their phones (via SMS). Soon, brownouts and restoration alerts will also be made available.
To simplify the payment process, Meralco developed the Customer Account Number (CAN). No need to worry about ATM and Meralco Reference Numbers that expire every month. Customers can just use their permanent 10-digit CAN to pay thru Meralco's authorized payment partners anytime, anywhere. Payments are now posted real time via Meralco Online/App, Bayad Online/App, Maybank App, and BPI Quickpay; other payment partners to follow within the year.
To make the bill easier to read and understand, the company will launch a new Meralco bill format this September. It has bigger letters and numbers to make it more readable for household heads, with all relevant information strategically grouped together. Taking off from customer comments, the new bill includes additional features that customers want to see. It has up to 24 months of historical consumption so one can compare current consumption versus the past month and the past year. It will also show the customer's payment history and what remains unpaid. Payment is made easier with a QR code of the CAN to go along with the current barcode that can be used to input details faster.
To help meter readers, a Meter Reading App provides a digital list of itineraries and a Waze-like experience to optimize their routes. The reader will notify if the reading is too high or too low, based on the account's historical data thus ensuring more accurate readings. The application prompts to take a photo of the meter for reference and proof of reading.
Finally, a Real Time Payment Validation App allows Meralco crew to confirm the status of the Disconnection Field Order before they execute. This prevents the occurrence of "salisi," where new Meralco crew arrives on the same day that the customer paid. Now, customers can be assured that they have uninterrupted service, as long as they have paid their bill.
Commitment to #KeepingTheLightsOn
Today, Meralco stays committed to #KeepingTheLightsOn, ensuring uninterrupted service to its customers and supporting the country's vaccination campaign.
By using technology to enhance customer experience and empower its people during these times of adversity and uncertainty, Meralco continues to respond to the call of its Chairman MVP—to be beacons of reliability and hope for the future of our country.
For concerns you may reach us through the following channels: residential hotline 16211, business hotline 16210, email: [email protected]. For businesses, you may also contact your Relationship Manager or Biz Partner Manager. 
Join Meralco Corporate Partners on Viber.