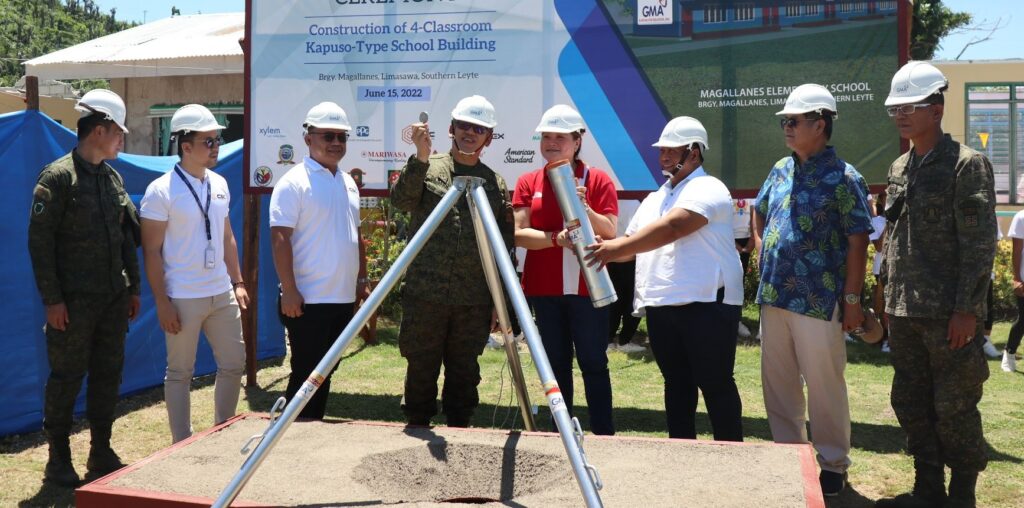 The devastating effects of Typhoon Odette have been far-reaching and far from over, particularly for students in Southern Leyte and Siargao whose schools were ravaged by the storm.
To help ensure continuity of learning for these affected students, American Standard, one of the most iconic and trusted brands in sanitary ware which is celebrating its 60th anniversary has partnered with GMA Kapuso Foundation (GMAKF) to help rebuild safe, clean, and resilient places of learning for children and future generations.
"American Standard's vision is to make life healthier, safer, and more beautiful for people – whether at school, home, or around a town or community. As we celebrate our anniversary, we are happy to help make this vision a reality by rebuilding classrooms and other facilities for young children," said Emily Besavilla, Leader, Marketing Philippines, Lixil Water Technology APAC. "We are grateful to GMA Kapuso Foundation for letting us be a part of this endeavor, and we are excited to work with them in giving access to basic sanitation, especially for Filipino children."
Together, American Standard and GMAKF has started the reconstruction of the classrooms and bathrooms for students of the Magallanes Elementary School in Limasawa, Southern Leyte and New Malangza Elementary School in Liloan, Southern Leyte, as well as the Baybay Elementary School in Siargao.
"We thank American Standard for providing basin and basin faucets for the 3 public elementary schools that we are building in Visayas and Mindanao which were destroyed by typhoon Odette. The Kapuso School Development project serves as a disaster relief intervention to help our calamity stricken 'kababayans' rebuild their lives." said Rikki Escudero-Catibog.
By embarking on this partnership with GMAKF to help rebuild classrooms and facilities for children, American Standard combines its products' purposeful designs with its vision to raise the standard of living for the local community – and step by step, the world – whether at home, at work or in school.
American Standard is part of the LIXIL Group, which is the world's largest global leader in sanitary ware. For more information, visit https://www.americanstandard.ph/ and join the virtual tour at https://virtualshowroom.lixil.com/ph/.