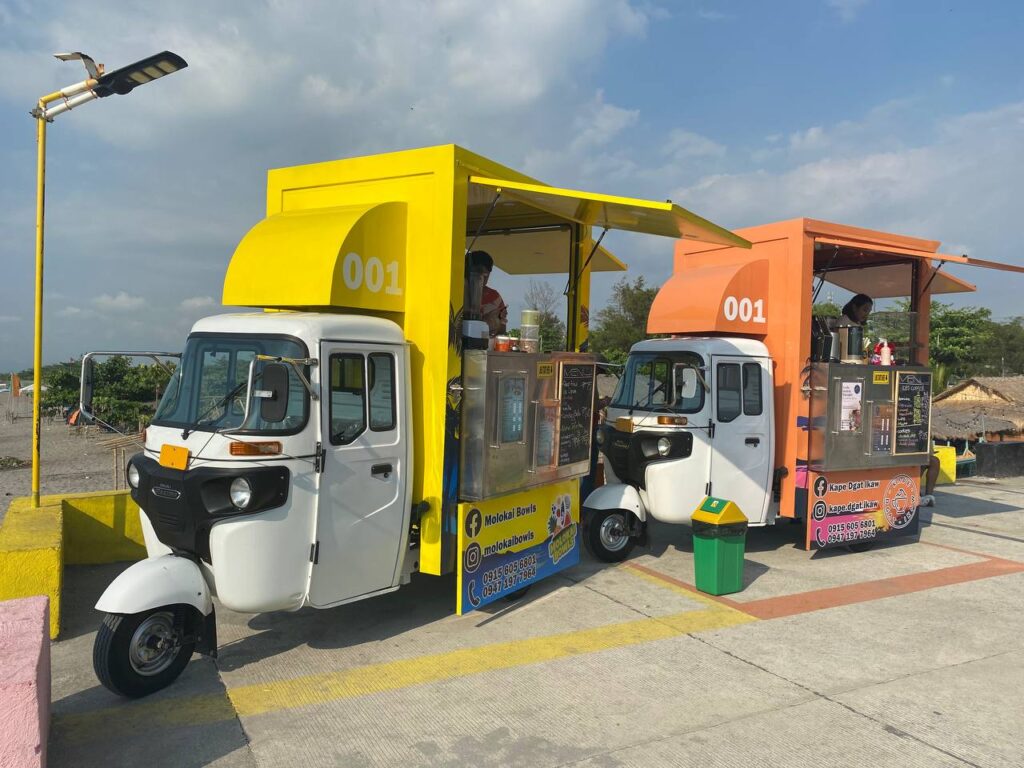 A unique business gimmick? Ice cream parlor with a twist or a mobile coffee shop! That spark of an idea came from a Zambaleno couple named Marco Infante at Joane Gojol, proprietors of "Molokai Bowls" and "Dgat Kape Ikaw" Bajaj Maxima Cargo food carts.
Distinct Diskarte
Innovation is the best term for the couple's business concept. Both the fried ice cream and café latte with a unique mobile store strategy keeps beachgoers at Brgy. San Miguel, Zambales, coming back to their Bajaj Maxima Cargo Food Cart.
Inspired by a Madiskarte | Apple Mercado, the CEO of CM Tea Hub (Queen Scrambie), also a Madiskarteng Entrepreneur, inspired the couple to open Molokai Bowls and Dgat Kape Ikaw, Mobile Food Cart by the beach!
Dream Come True | "You just need to start" says Joane Gojol when asked about making their dream a reality. With passion, diskarte, and Bajaj Maxima Cargo, there is no surprise how self-liquidating the mobile business has become since it opened in 2022.
Be a madiskarteng entrepreneur, too. Let Bajaj Maxima Cargo be your key to business success! Inquire here: https://bit.ly/inquirebajajthreewheelernow