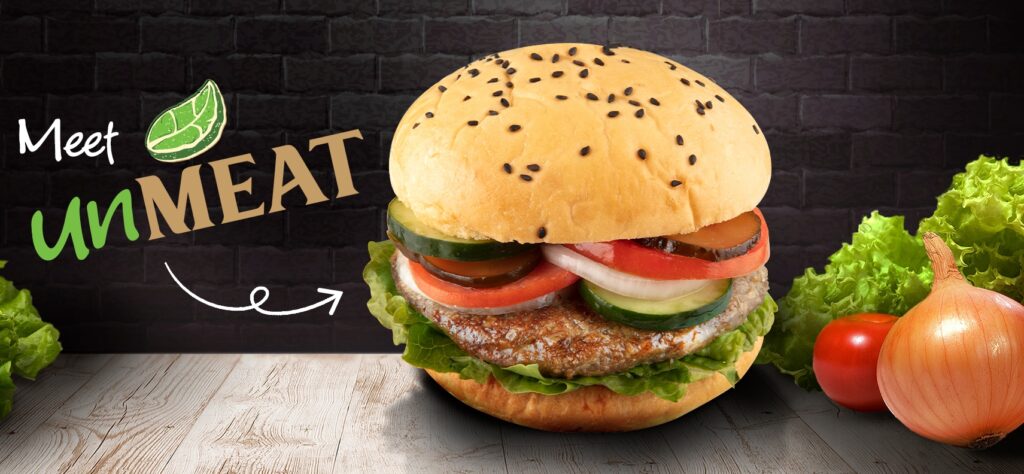 Aiming to be healthier this 2021? Your food choices are a good place to start! According to studies, what you eat daily has a significant influence on your health, and the way you feel, look, move, and work. Moreover, with the ongoing coronavirus pandemic, eating healthy has become even more vital now to help boost immunity and fight off diseases.
So if you're planning to switch to a healthier and cleaner lifestyle, shifting to plant-based meat is a viable option to consider. Just recently, Century Pacific Food Inc. (CNPF) has unveiled its newest brand, unMEAT, a 100% plant-based meat that looks feels and tastes like real meat.
unMEAT is packed with simple ingredients that you can normally find in culinary kitchens, making it affordable, with price similar to price of meat. Even better, it is also a good source of fiber and protein, it is cholesterol-free, trans fat-free, egg-free, and dairy-free.
Because of its natural and nutritious ingredients, consumers can enjoy their food while taking good health measures to lower risk of heart disease, diabetes, and cancer. Growing evidence also shows that following a balanced plant-based diet may even manage chronic health conditions such as rheumatoid arthritis.
"unMEAT is ideal for flexitarians and consumers who are looking for healthier, more sustainable meat alternatives that look, feel and taste like real meat," says CNPF EVP and COO Greg Banzon. "unMEAT is also our answer to the growing demand for more affordable nutrition that is tasty and accessible for all."
Century Pacific has received several requests from potential retailers and food service customers since its intro a few weeks back. As such, UnMEAT has now become available via online shopping platforms, and increasingly in supermarkets and specialty stores nationwide. It will also be offered to customers across a network of 80 countries such as the USA, Singapore, China and the Middle East giving consumers in many parts of the world easy access to tasty, healthy, and affordable 100% plant-based meat alternative.
Aim to live a healthier lifestyle this 2021, and begin with healthy, more sustainable plant-based options like unMEAT. Experience the goodness of unMEAT with our 100% plant-based burger patties, sausages, nuggets, and giniling. It's unBELIEVABLY Meat-free & unDENIABLY tasty! #MeetunMEAT!
You may avail of unMEAT via Swift Meat E-Tindahan m.me/swiftfoods and through these links: bit.ly/unmeatshopee bit.ly/unmeatlazmall