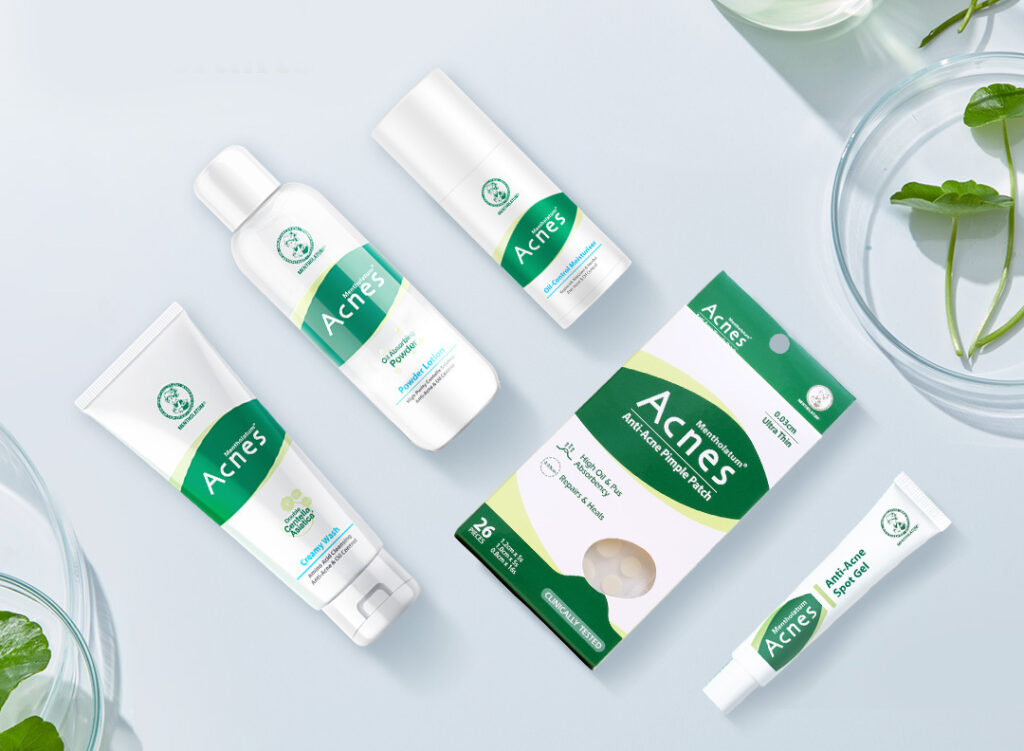 The start of the year is the best time to assess our goals and the steps we've already taken to achieve them. If you're a beauty enthusiast, attaining your healthiest skin ever is no doubt high on the list, especially if you have experienced acne before.
Clear up and cheer up by making it your resolution to address your skin's needs, feel more confident, and achieve your best look ever with Acnes, a popular Japanese acne care brand that's also loved in many countries in Asia like Singapore, Malaysia, and Thailand.
Backed by years of extensive research, the trusted acne expert offers a range of skincare solutions that contain effective acne-fighting ingredients to control oil, unclog pores, clear up the skin, and give it a healthy-looking glow. Made with the Asian skin in mind, all of its products contain Centella Asiatica or Cica extract that's proven to aid in the recovery of blemishes. This brand is developed by Rohto Pharmaceutical Company and The Mentholatum Company, two entities with a rich history and heritage in skincare product development and over 120 years of experience in pharmaceutical technology.
Now available in the Philippines, Acnes offers the crowd favorite Acnes Anti-Acne Spot Gel that helps shrink acne in as fast as 3 days. It's an effective yet simple way of clearing your skin this 2023. With a gentle formula that is close to the skin's natural pH level, the lightweight refreshing spot gel won't irritate the skin and will help lighten acne scars. Apart from Cica extract, it also contains Sulfur to control oil production, Salicylic Acid (BHA) to unclog pores, Licorice Extract to calm skin, and Vitamin E to restore skin elasticity.
Need more help with your acne? Try out Acnes Anti-Acne Pimple Patch that repairs and heals breakouts with pus and active wound. The ultra-thin Hydrocolloid patch works like a sponge to absorb pus and oil, and acts as a protective barrier against bacteria and dirt. This patch is also semi-transparent to easily camouflage the appearance of pimples. It's sweat-proof and breathable, perfect for wearing under makeup.
This leading acne care brand's range of products can easily complete an acne-prone skincare routine. It has amino acid soap-free cleanser Acnes Creamy Wash that's gentle enough for sensitive acne-prone skin; Acnes Powder Lotion that can help balance sebum to prevent clogged pores; Acnes Oil-Control Moisturizer that can replenish moisture and soothe skin.
With brands like Acnes that's formulated to address the specific needs of acne-prone skin, achieving your skin resolutions isn't far from possible!
Acnes is now available at Watsons and Mercury Drug branches nationwide, and online at watsons.com.ph and at the official Mentholatum store on Lazada and Shopee. Acnes Anti-Acne Pimple Patch is exclusively available at Watsons.
Clear up and cheer up by making Acnes a part of your journey to acne-free skin today, follow @AcnesPH on Facebook and Instagram.